Rev it up and take your skills to the next level.
Explore the dance in hoop dance.
Learn a hoop swag of new moves.
Play with as many hoops as you can handle.
Take home loads of techniques and tricks.
Stretch & breathe with yoga and myofascial release.
Chill, reflect and tap into your zen with morning circle.
Pamper yourself with incredible food and great company in a stunning location.
Consider this your retreat – time to shine, chill, giggle, rest and play.
"A supportive environment with workshops really well-designed for all skill levels. The whole vibe this weekend has been amazing. Beautiful, friendly, empowering."
Hoop Away is heading to Allambee for a summer hula hoop retreat with a swimming pool, set in the steep, stunning, rugged country at the head of the Tarwin West River in Gippsland's Strzlechi Ranges, less than 2 hours drive from Melbourne. There is wildlife everywhere and a resident wombat that regularly hangs around the venue!
Allambee is an Aboriginal word meaning to sit or to remain a while and you will understand why as soon as you arrive. It's breathtakingly beautiful.
This retreat will provide an intimate setting to dive deep into your hoop tech and flow and connect with other hoopers. The Hoop Away retreat is all about exploration, inspiration, connection, play, and taking your hooping to the next level. It's a weekend away with a focus on YOU.
When: 10-12 February 2023
Where: Allambee, Victoria
Covid Safe: Hoop Away will run in alignment with all relevant, current Dept of Health guidelines.
Details of the incredible retreat teachers and workshops, accommodation, food and venue below.
With only 30 participants, Hoop Away is a hoop retreat that is a curated experience of flow, choreography and technical workshops, offering a space to reconnect with body and spirit, expand your dance and be welcomed into a vibrant community.
Let's hoop together.

TAYLOR FLOWS
UNITED STATES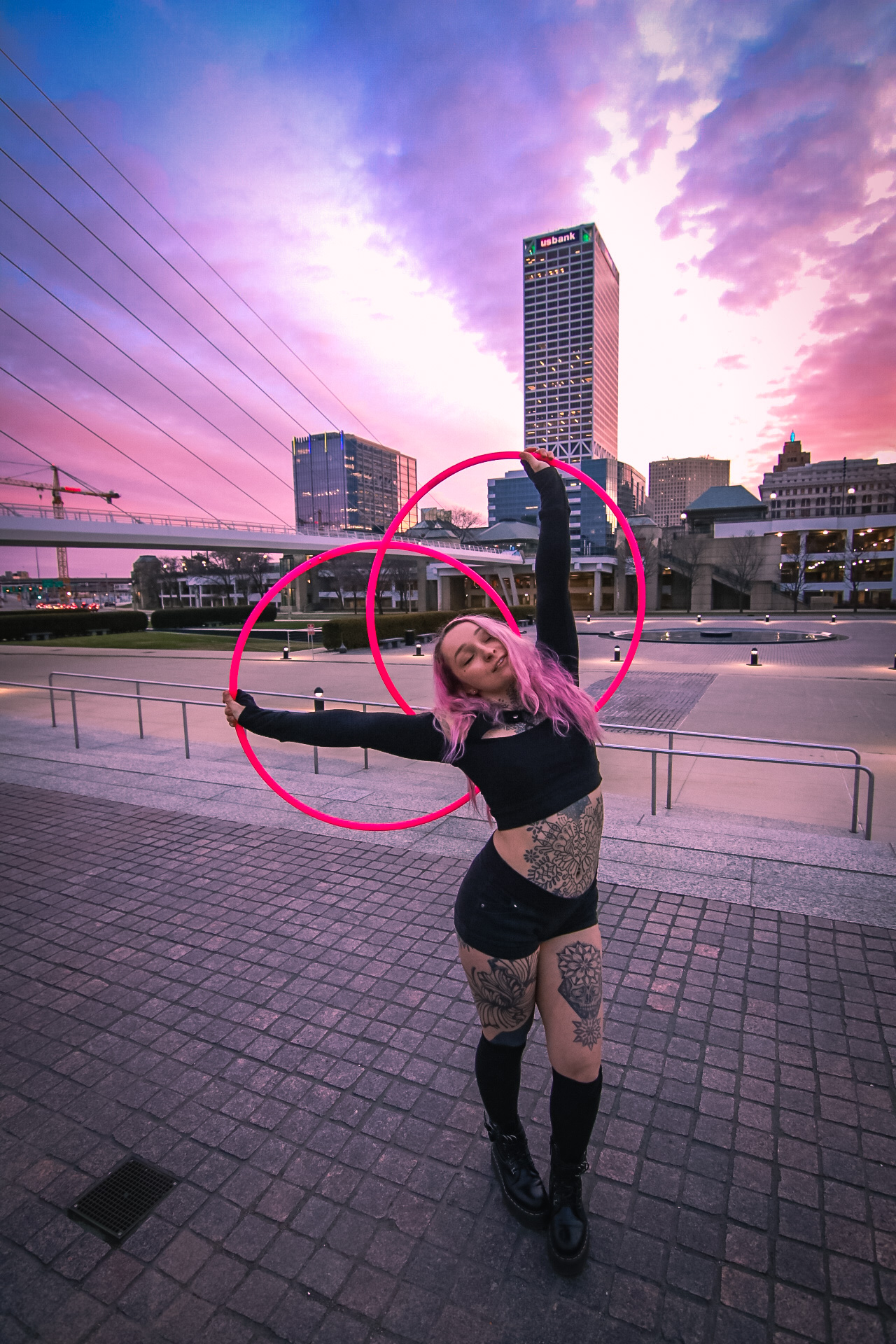 Taylor Duffrin, aka Taylor Flows, is a specialty performance artist and international flow arts instructor based in Milwaukee, Wisconsin.
Her flow arts career started back in 2014 when she purchased her first hula hoop. Upon starting, she began to realise that what was intended to be just a hobby had captivated her heart and was turning into something much, much bigger. Only a year after Taylor had started her journey, she was receiving national bookings to perform at festivals and events. Taylor has performed all over the United States at festivals, parades, and private parties ever since. What started off as performances with a single hula hoop began to evolve into double hoops, fire hoops, fire fans, fire dragon staff, fire poi, and fire eating.
Performing was not the only passion that catalysed from her adoration of flow arts. Upon reflecting on the impact that flow arts had on her own life, it lit a fire within her to share that impact with others. Taylor has become a vastly successful international instructor, teaching single hoop, double hoop, multiple hoops, and fan tech. She has been around the globe from The Hula Hoop Institute's Hoop Dream Retreat Malaysia, to Rendez v'Hoop France, to Alpine Hoop Retreat Austria, to Hoop West Canada, to Sinergia Hoop Spain, to many retreats around the US and many more international and national retreats on the horizon. With the surge of COVID and wanting to connect with her students and friends around the globe more regularly, Taylor decided to create online classes and tutorials to keep her passion alive during the off season of retreats. Her online courses have been wildly successful for thousands of hoopers around the globe.
Can't wait to hoop with you all at Hoop Away!
View this post on Instagram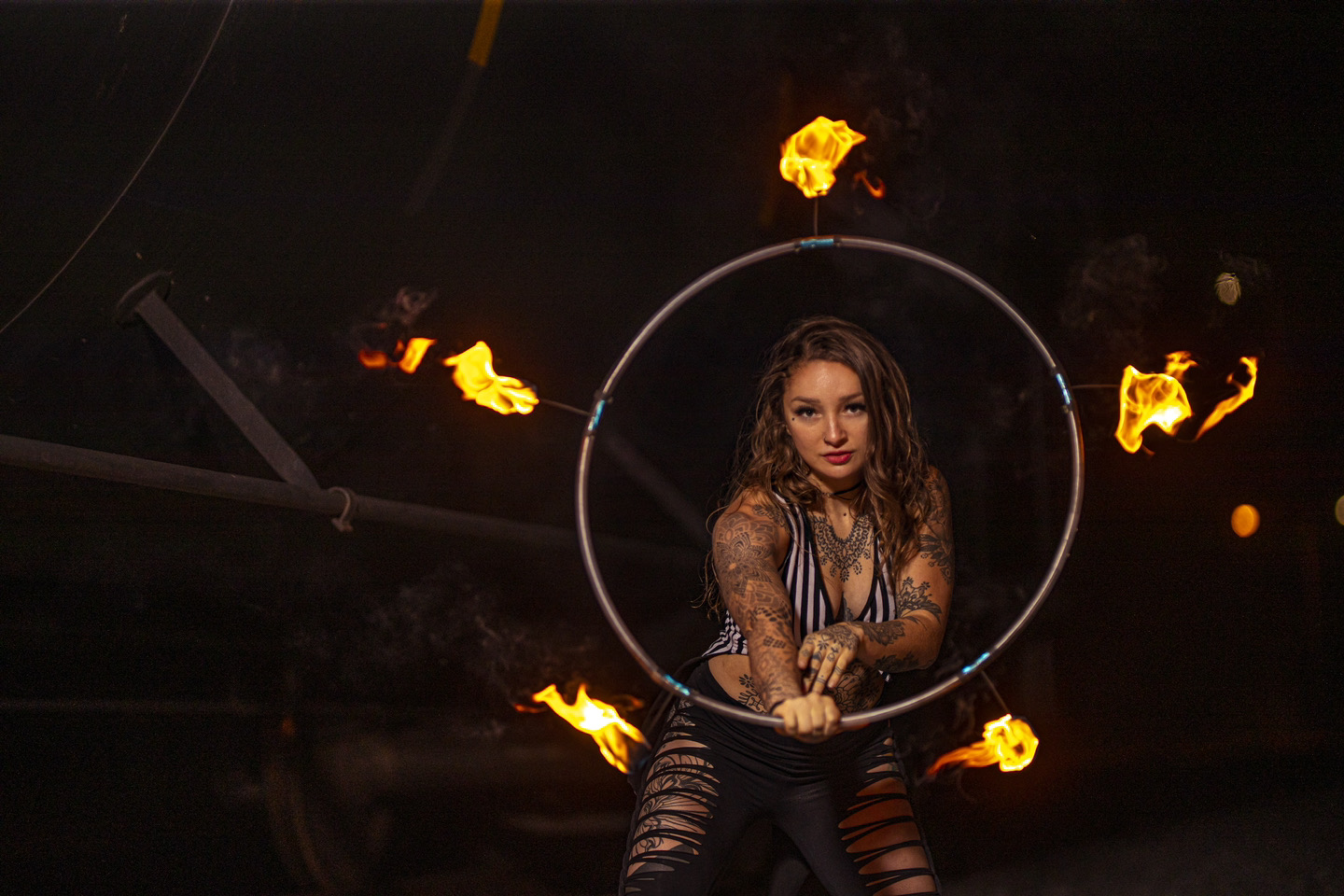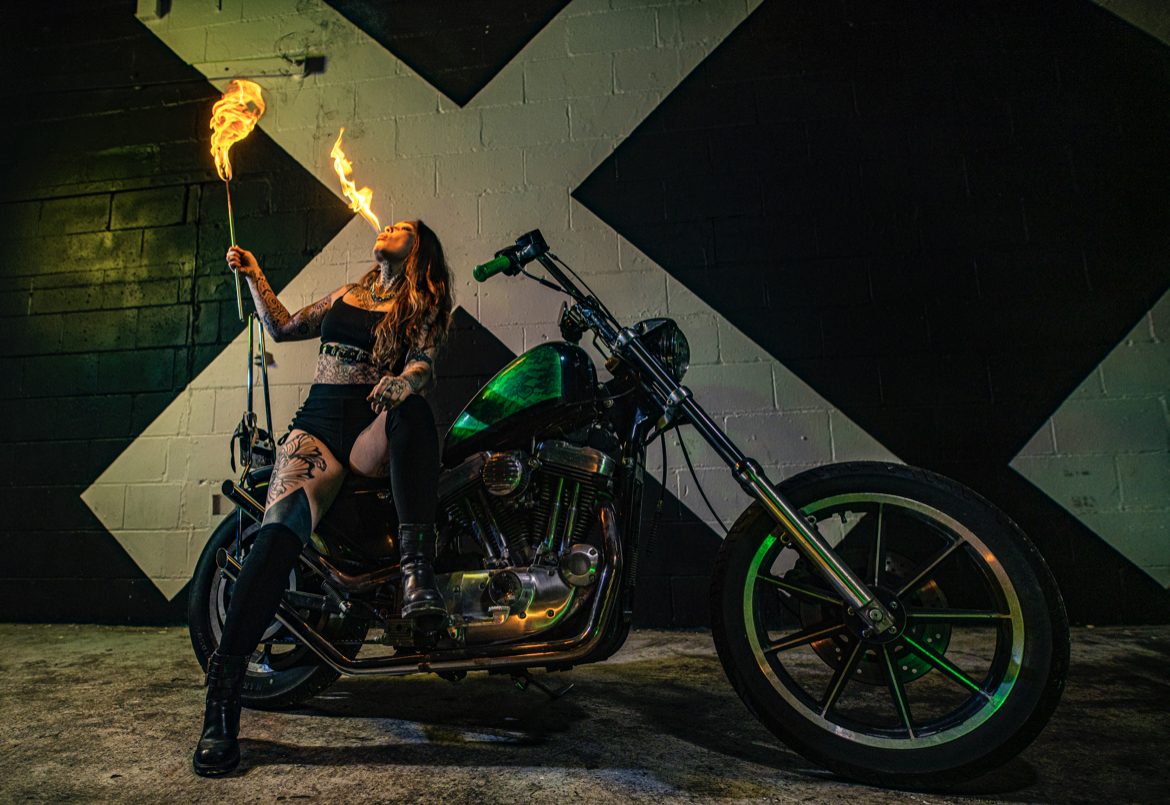 View this post on Instagram
HAYLEY HOOPLA
Melbourne, AUSTRALIA
She's the Queen of Hoophop, Captain of the Hoop Army and plays a character Hoopdogg who performs helium Hoop Raps! Her name's Hayley Hoopla! Part Hooper, Costumier, Dancer, Choreographer and GANGSTA!
Known for her kooky facial expressions and myriad of stage characters, she's best described as Betty Boop meets Snoop!
Her latest obsession Hoop-Hop is inspiring the hoopdance world into a funky frenzy, giving a unique flavour, and a safe and exciting realm of body-moving confidence to dive-on-in and celebrate together!
She is proud to say her Mum taught her to dance. Debuting on stage at the age of 3 in a hot pink leotard is a memory she carries with her when she's about to perform to a sea of smiling faces. Her freestyle Hooping has been invited to perform alongside Producers Opiou, Beats Antique, Human Experience, KLab and Spoonbill to name a few.
In the most least cult-ish way…Hayley believes that Hoopdance is making the world a happier place, many hoopers at a time! She's Uber excited to share choreo with you at the Hoop Away retreat, so we can dance as one, and get our funk ON!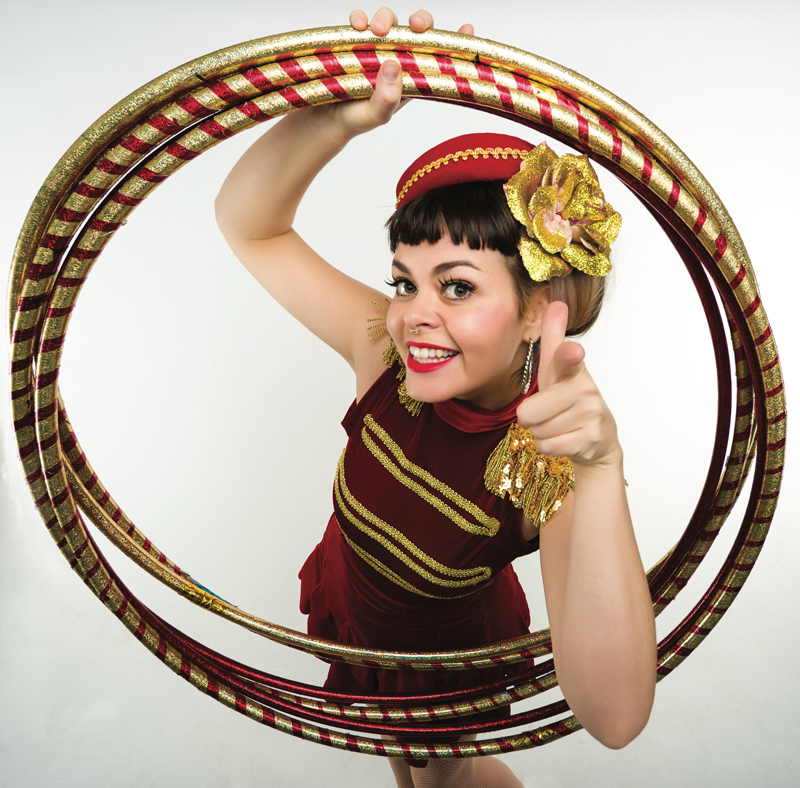 DONNA SPARX
Melbourne, AUSTRALIA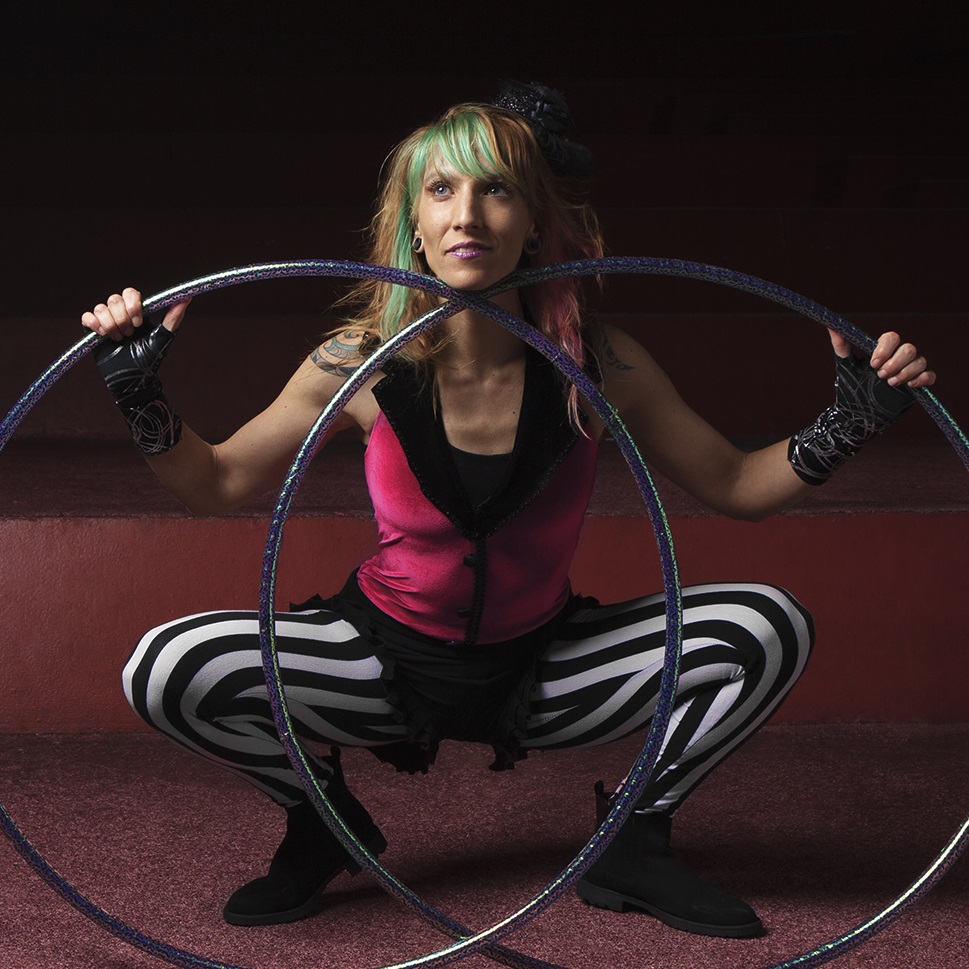 Donna is a hula hoop dancer, teacher, performer and lover with a background in Creative Arts.
Recognised globally for her creativity, innovation, flow facilitation and playful approach, she has taught thousands of people to hula hoop and performed with the Women's Circus, bringing a passion and playfulness to her work that is infectious.
Fuelled by a passion for transformation and growth on a personal, business, local and global level, she is a born facilitator with an appreciation for the power found in play and flow. Hoop Away Queenscliff will be the 4th hoop retreat she has coordinated – with many more to come!
When not playing with or teaching hoops, Donna can be found training acro, dancing, inventing new smoothies, getting out of the city, or deciding which leggings will best reflect her mood.
Her motto: Do it 'til you can. And always spread the sparkle.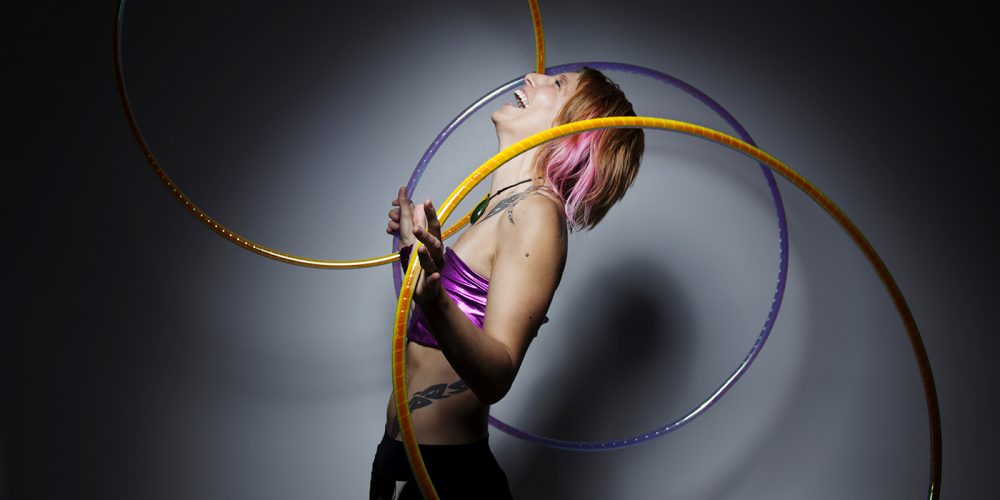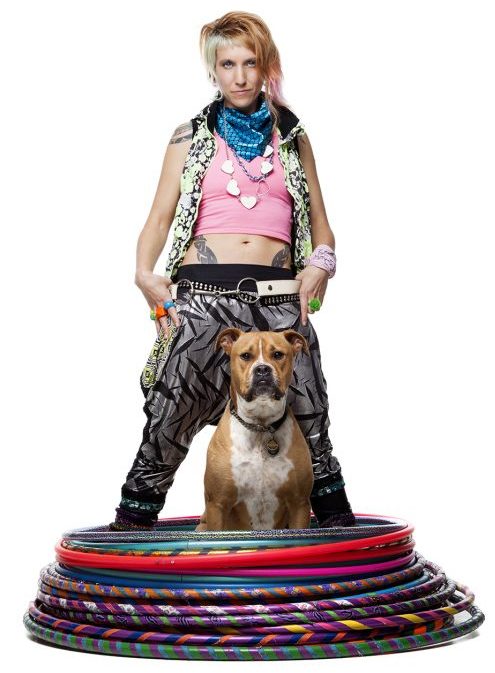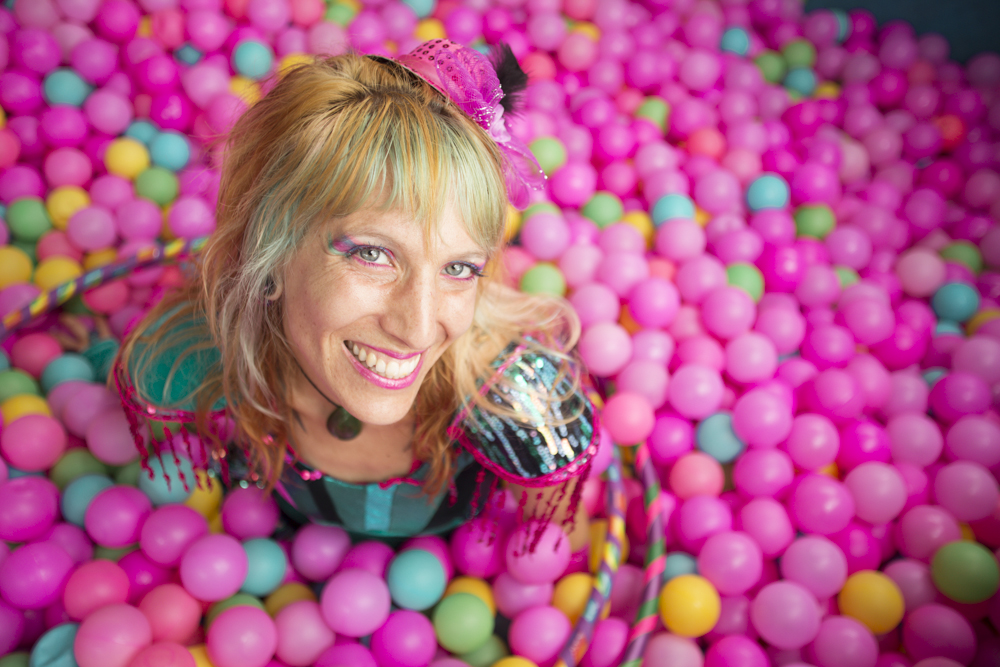 KOBE
Melbourne, AUSTRALIA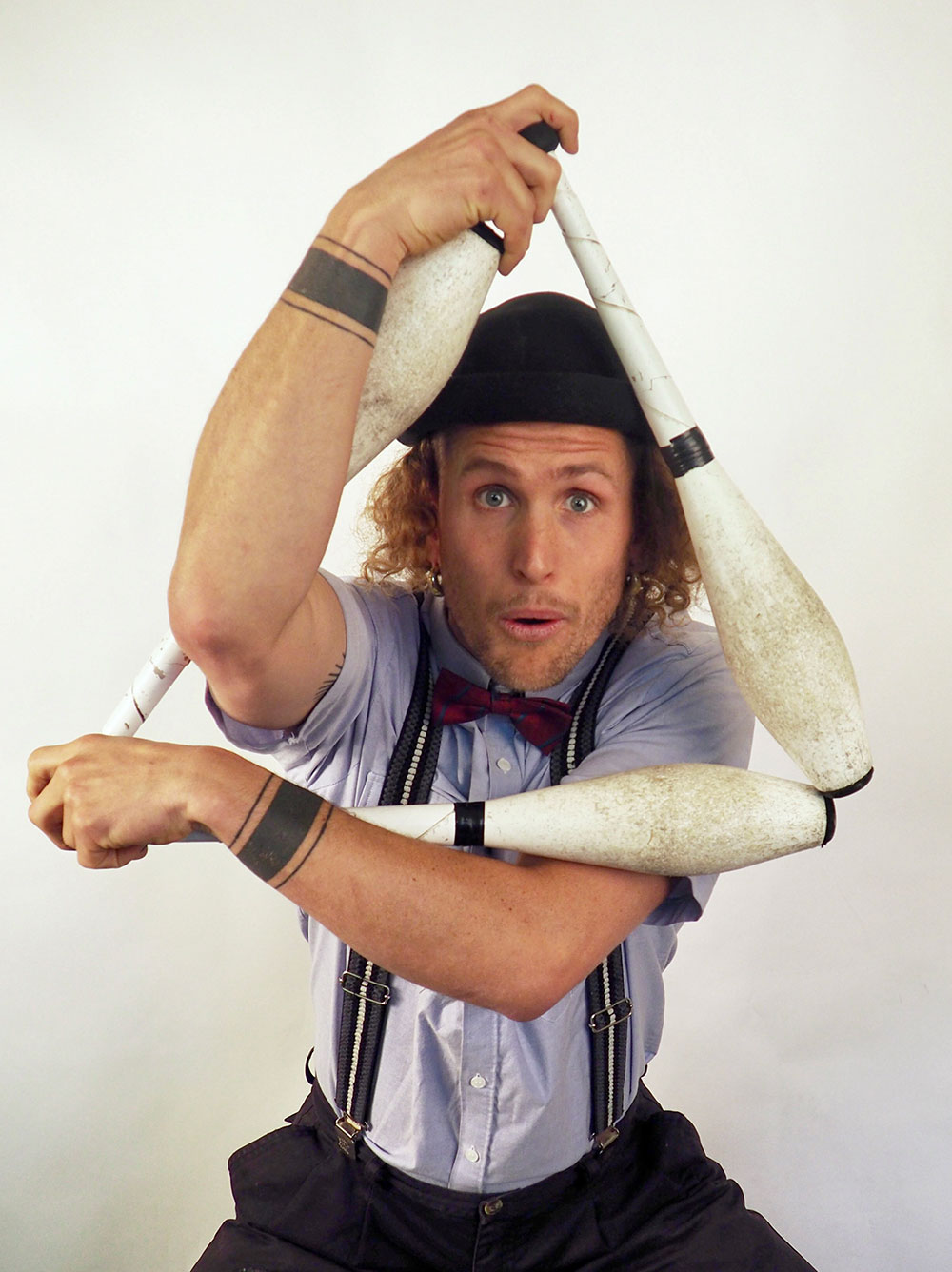 Kobe is an explorer of all things movement and rhythm! Think juggling and body percussion and super high vibes!!
With 7 years of juggling (and travelling) under his belt, he is now a sought-after teacher and performer. He regularly tours a kids-show called JUNKLANDIA that he co-created and is the director of Junkyard Beats VIC – a percussion troop making music out of everyday objects and recycled materials. Body percussion is the foundation of what they do and a major part of their show and workshops.
Kobe will be teaching body percussion and juggling – this is where you really get to tap into and begin to understand the rhythm of your body.
But where did it all start? At the traffic lights in Melbourne apparently, I mean – literally. You'll have to ask him about it when you meet.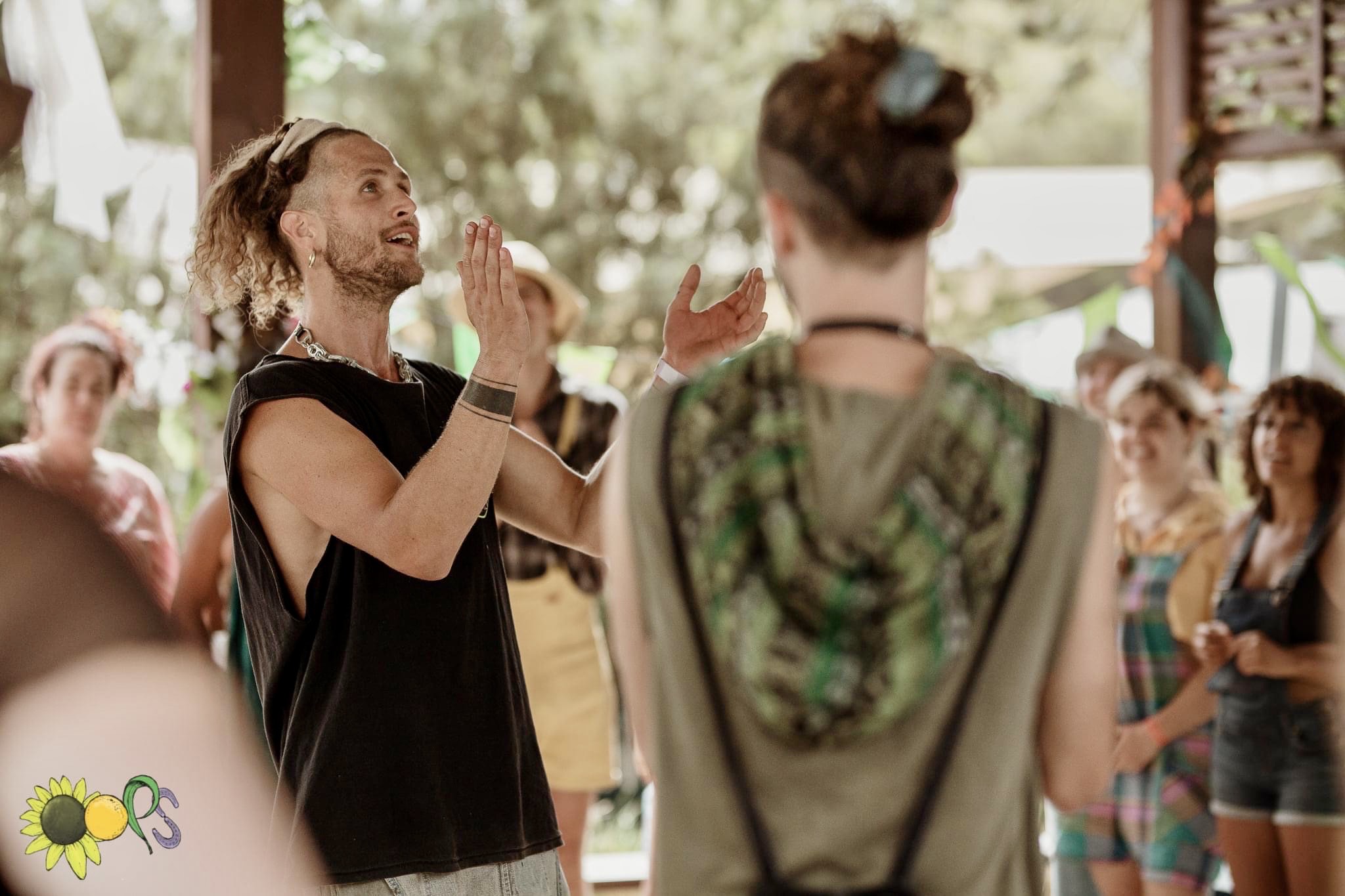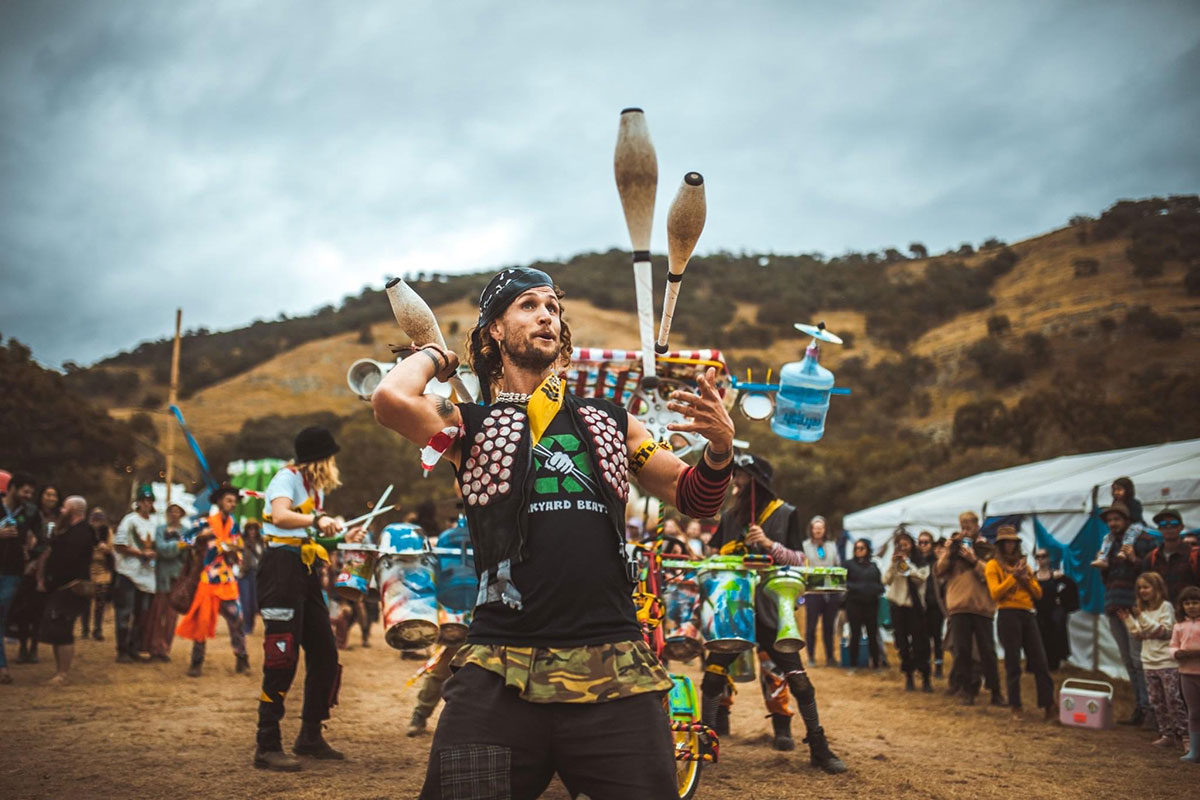 View this post on Instagram
MARNIE LANE
AUSTRALIA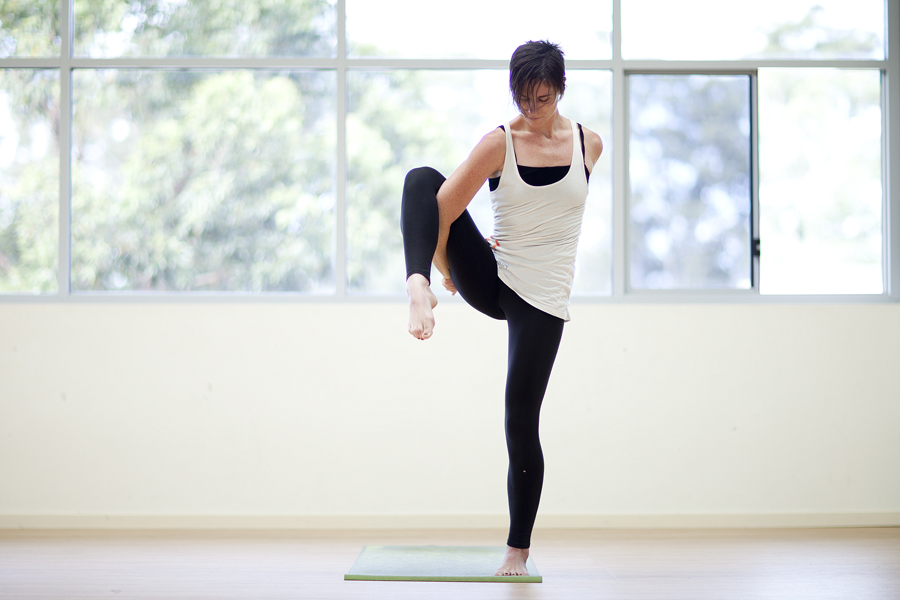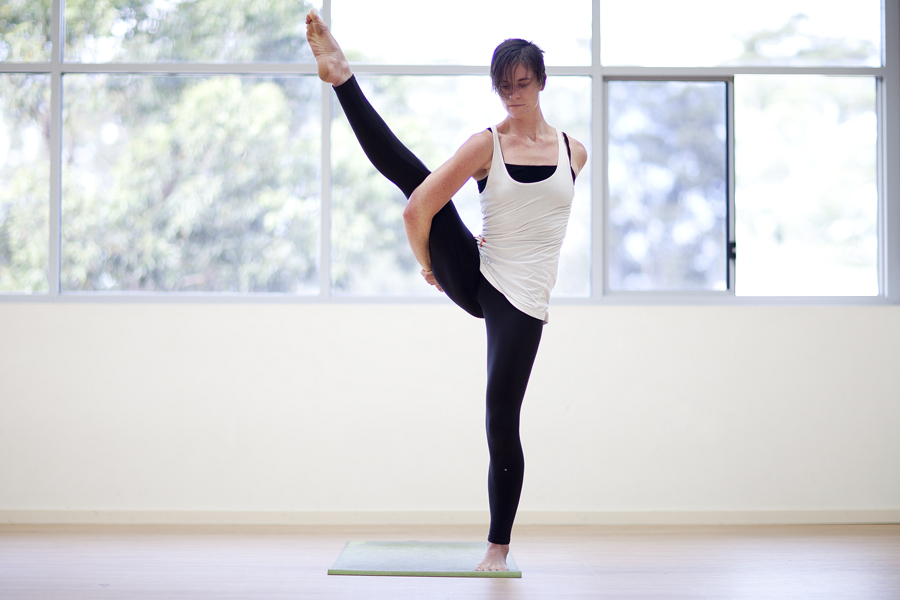 Marnie Lane, is a movement artist of 21 years and is regarded as the leading female Contact Staff practitioner in Australia.
She has performed and taught flow arts and yoga throughout Australia, Aotearoa, the UK and Europe.
Marnie is a multi-talented human who will be bringing an overflowing pool of knowledge to share with us at Hoop Away this summer. ⁠
Delving deep into the study of the fluidity and the capabilities of the human body in movement, her cross-discipline approach has led Marnie to explore unusual body pathways, groundwork, and expressions of dance. Marnie combines technical skill with grace, challenging the boundaries of what the mind believes possible in the ways that the human body can interact with a prop.
Marnie is an experienced yoga teacher who will guide our yoga practise throughout the retreat, allowing us to ground and expand, explore and learn to further support and inform our flow.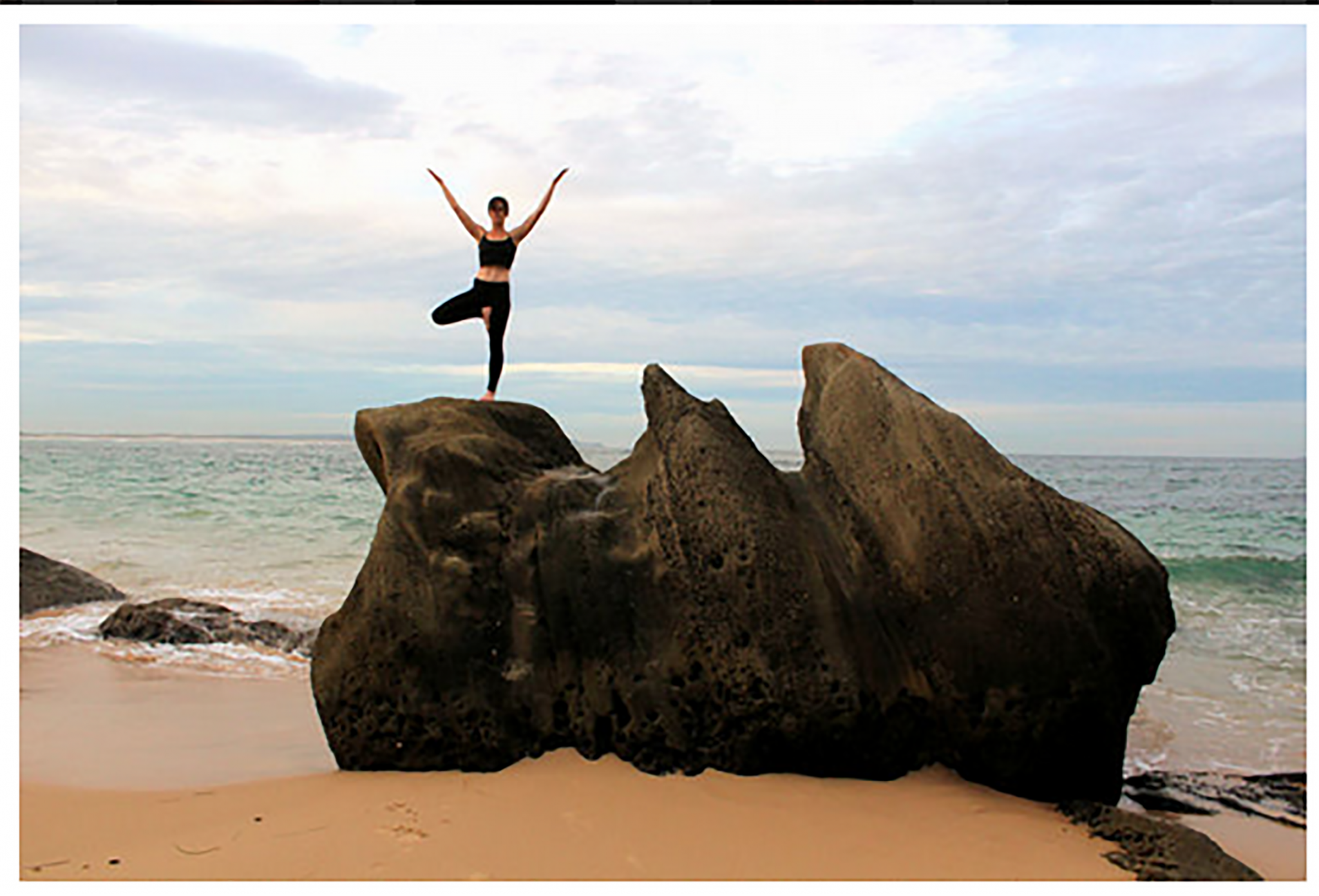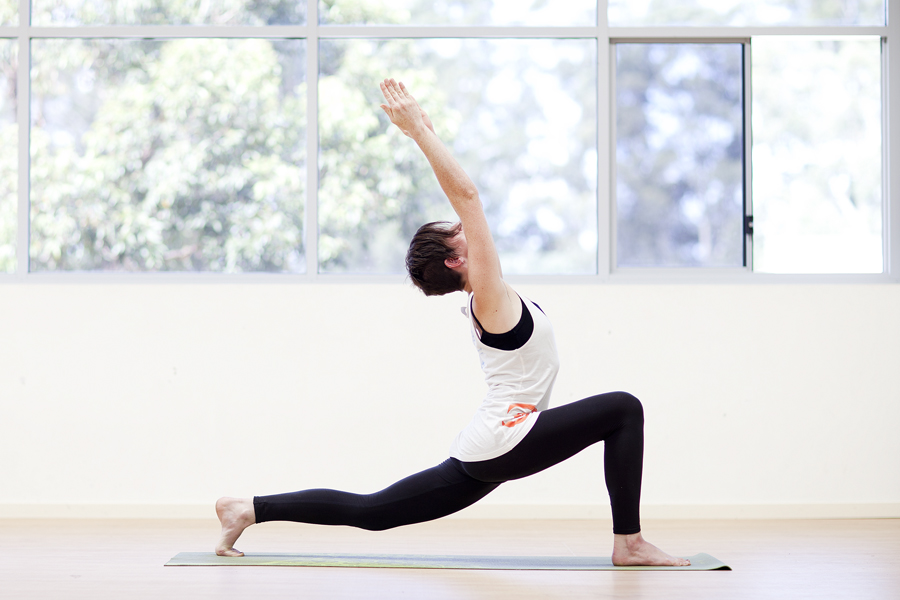 SHOSHI
AUSTRALIA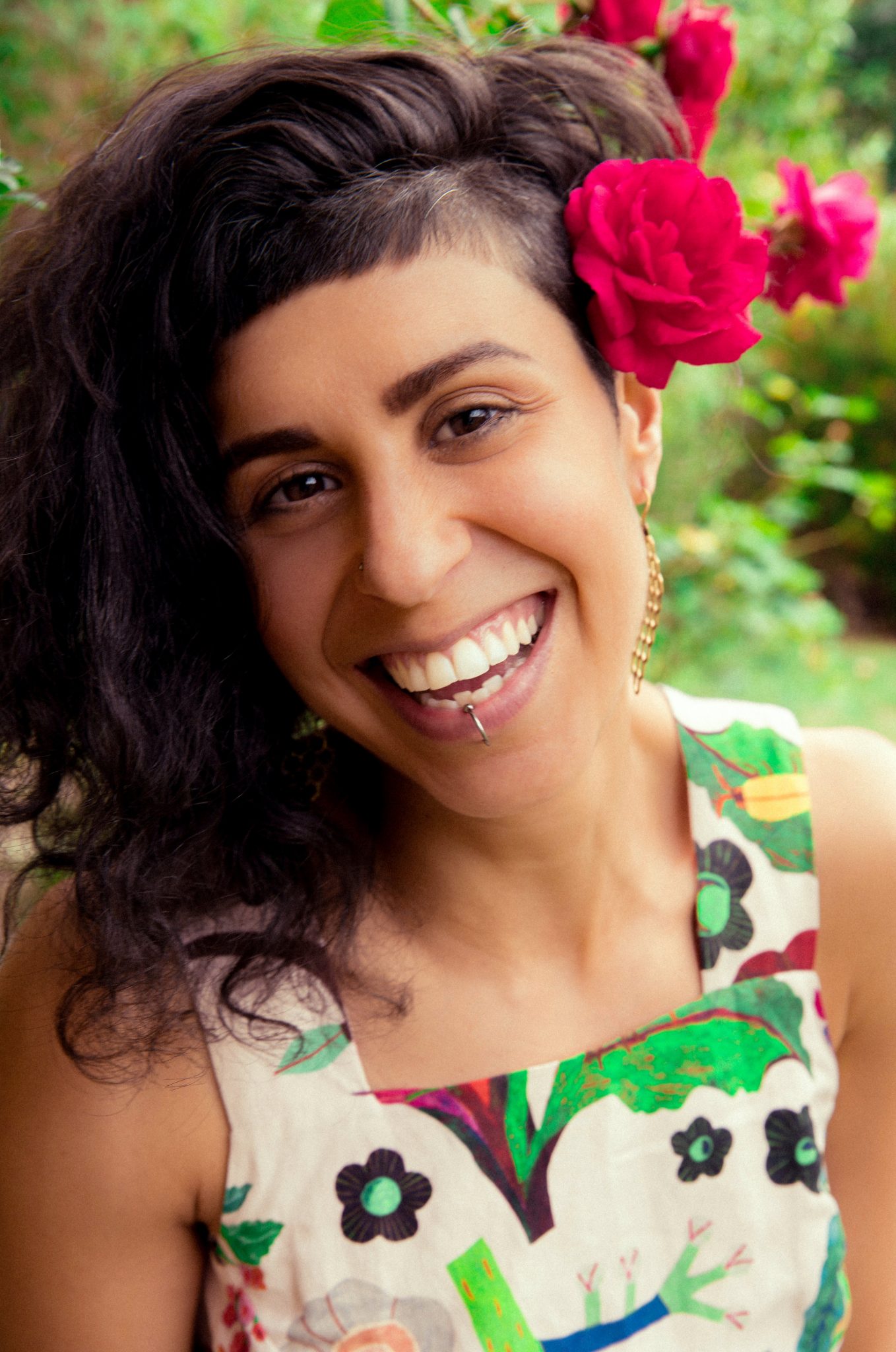 Shoshana is a multi-creative, movement practitioner, mentor, menstrual cycle educator, and women's space facilitator on a mission to help driven women step into their pleasure, power, and feminine gifts so they can live connected and conscious lives and experience deep self-trust and inner intimacy, without burnout.
She offers spiritual practices, mindset, and embodiment work, and draws on ancient teachings and womb wisdom to guide women into deeper states of self-love, self-empowerment, and alignment.
She also runs signature movement classes where she facilitates rhythm-based playful aerobics marinated in drum n bass, passionate about fitness that you can do anywhere using nothing but your own body.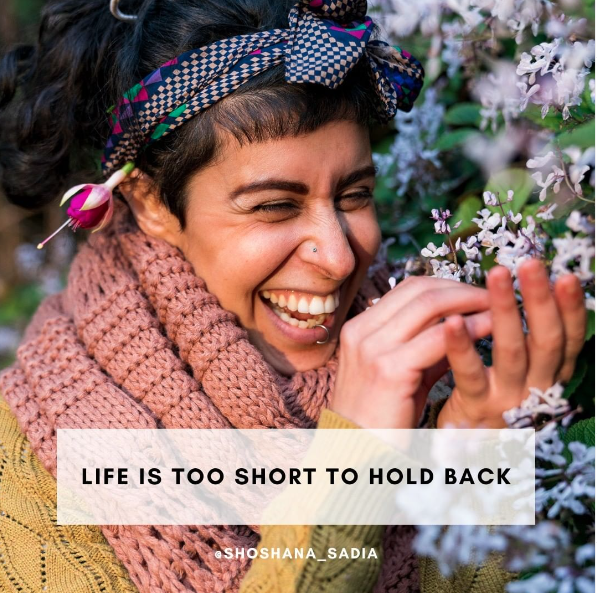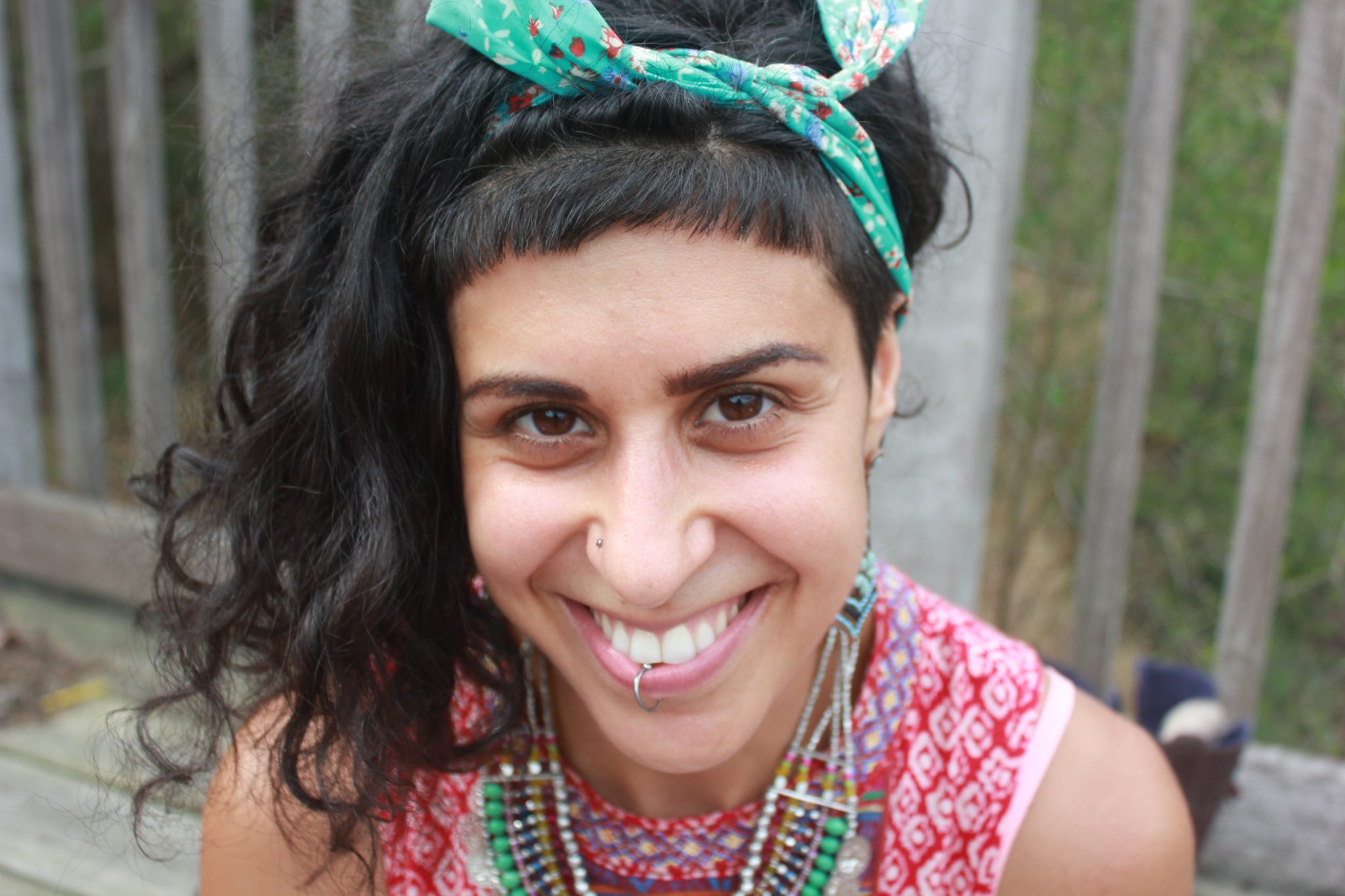 Over the course of the weekend, Hoop Away is designed to take your hoop skills to the next level. Explore the hoop and body movement through hula hoop dance, tech and choreography workshops, body percussion, juggling, yoga and more. This hoop retreat is your time, a beautiful opportunity for you to reconnect and redefine what you love about movement, hooping, and dance. A time to rest, giggle, shine, and chill – whatever you need it to be.
Start each day with a sublime offering of yoga, away from the constant buzz, with time to reflect.
The hoop retreat program includes:
Hula Hoop Workshops
Dance
Multiples and Doubles sessions
Yoga + Stretching
Body Percussion Workshop
Fun Connection Games
Juggling Workshop
Showcase
Hoop jams
+ more

"I arrived at Hoop Away exhausted, flat and feeling like I needed a weekend of sleep. I'm leaving refreshed, energised and inspired. Hoop Away refills my soul.
It's been a dark couple of years and at times I found myself thinking that I have gone past the point in my life where I can experience exuberant joy. I didn't know what to look forward to in life anymore. Hoop Away has really opened my eyes and heart and made me realise there is so much happiness and love and connection that I can and am yet to experience. I cannot wait to continue my hoop journey and interact with all the beautiful people in the hoop community."
Participant of Hoop Away Winter '22, Healesville
"A great, fun weekend away to nurture yourself and make space for me. I loved all the teachers, the workshops and the food."
Lyndi
Participant of Hoop Away '19, Healesville
"Hoop Away is the perfect chance to get away from it all and spend a weekend playing, laughing and connecting with your body"
Participant of Hoop Away Winter '22, Healesville
"A place of true creative expression, acceptance and safety. A place to challenge yourself in a supported environment."
Participant of Hoop Away Winter '22, Healesville
"Go! It's fabulous and you will have a wonderful time regardless of where you are at with the hoop"
Participant of Hoop Away Winter '22, Healesville
"What didn't I love?! The people made the event! The open and kind attitudes, eagerness to share and learn. The abundance of fun, smiles and connection. Oh and the hooping was just incredible!"
Maria
Participant of Hoop Away '19, Healesville