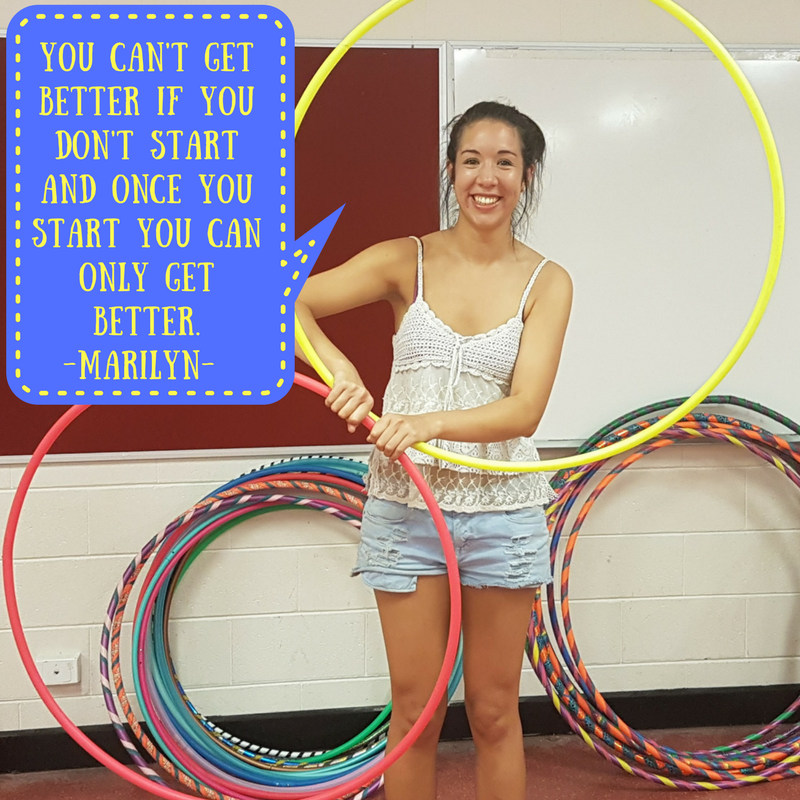 Which class do you go to?
Footscray
When did you start hooping?
About 6 months ago
What inspired you to join hoop class?
My inability to hoop
What do you love about hoop class?
All of the things!!
– It's so much fun
– Getting to learn new things
– Meeting awesome people
– Awesome music
– Laughing
– Trying to avoid the words "Sorry" and "I can't"
– Laughing more
Words of advice for people starting out or thinking about getting in on the hoop spin?
You can't get better if you don't start… and once you start you can only get better 🙂
Anything else?
If you are reading this and haven't joined hoop class, do it right now!!