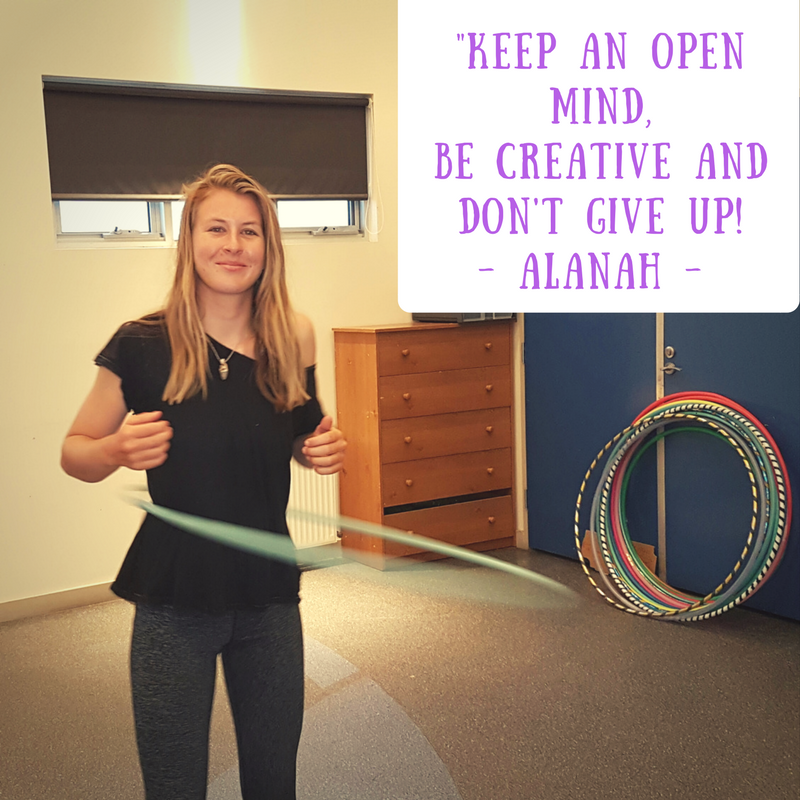 Which class do you go to? 
Thursday in St Kilda
When did you start hooping?
About 6 Months ago.
What inspired you to join hoop class?
To challenge myself and keep improving.
What do you love about hoop class?
It's always such an open, fun environment shared with sweet people 🙂
Words of advice for people starting out or thinking about getting in on the hoop spin?
Keep an open mind, be creative and don't give up!