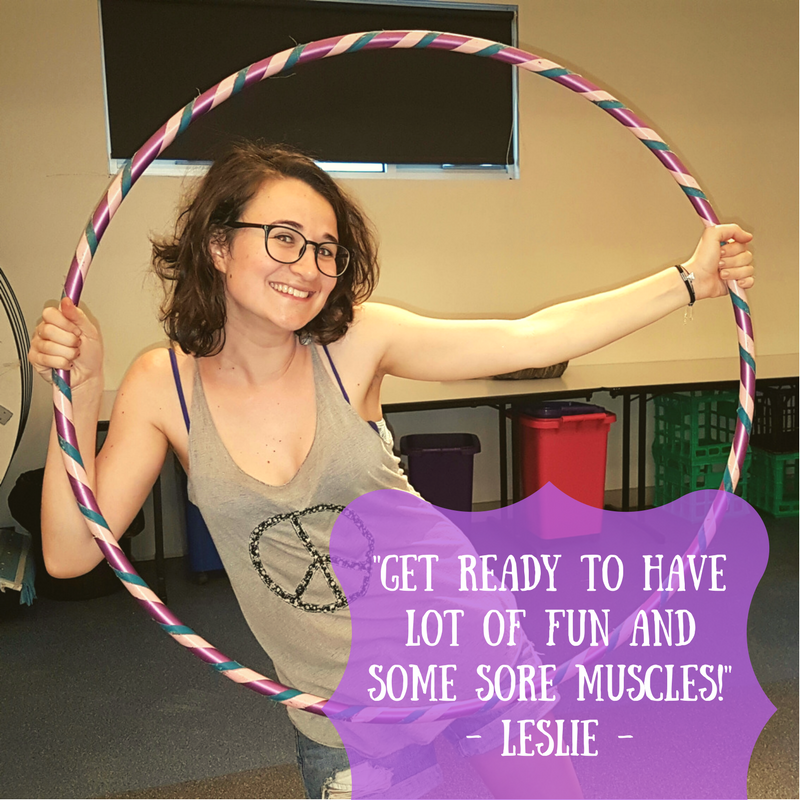 Which class do you go to?
Thursday 7:30om at St Kilda
When did you start hooping?
4 months ago
What inspired you to join hoop class?
It's fun and it looks amazing!
What do you love about hoop class?
Relaxed atmosphere, step by step tricks and individual advice.
Words of advice for people starting out or thinking about getting in on the hoop spin?
Get ready to have lot of fun and some sore muscles!