Are you on the hunt for an amazing venue in Melbourne to host an epic hula hooping hens party? The sort of party that will have your friends talking about it for years? Full of fun, giggles, a hoop dance choreography AND a video so you can remember it forever. This is an activity that is suitable for all ages and fitness levels.
Below are a bunch of hens party venue ideas that we have put together to help make your event planning that little bit easier.
LOCATION: Brunswick
Irene's is a diverse artist community with 2 spaces on offer that are perfectly suitable for hosting dance, hoop, and movement based activities. Located in Brunswick it is close to public transport and a great option if you're planning on heading out for the rest of your party.
The Movement Space

SIZE: 80sqm
COST: $10-$15/ph

The Great Space

SIZE: 100sqm
COST: $20/ph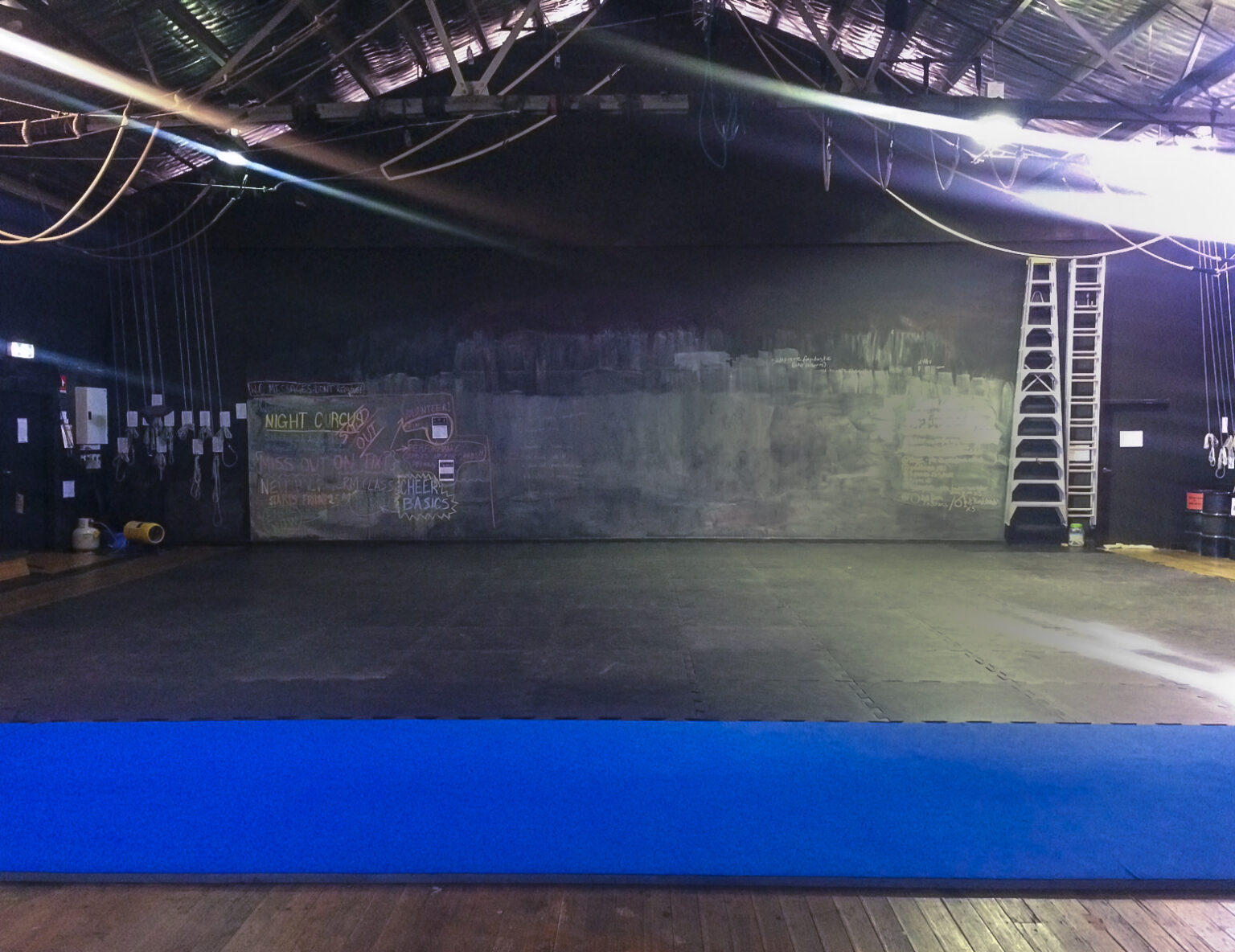 LOCATION: West Footscray
The Women's Circus has been operating next to Whitten Oval, close to West Footscray station since 2006. When the space isn't being used to host their wide range of circus classes, the venue is available for hire. The Main Training Space is large enough to cater for hula hooping groups of up to about 25 people.
COST: $20/ph ($80/day)
Main Training Space

SIZE: 15m x 12m
LOCATION: Footscray
The Body Voice Centre is located in Footscray and used to be the old Footscray Squash Centre. It has two spaces available for hire that may suit depending on the size of your hen's party guest list. The small studio is a carpeted space whereas the large studio features a polished wooden floor.
The Small Space
SIZE: 6m x 9m (6m high ceiling)
COST: $20/ph
The Large Studio
SIZE: 9m x 12m (6m high ceiling)
COST: $30/ph
LOCATION: CBD
If you're looking for somewhere bang in the heart of Melbourne CBD, this could be the space for you. Located on Bourke St in Chinatown this studio has multiple stages available to rent. It is easily accessible by public transport.
Stage 01

SIZE: 15m x 9m
COST: $100*

Stage 02

SIZE: 10m x 7.2m
COST: $60*

Stage 03

SIZE: 10m x 4.9m
COST: $50*
*there is an extra cost that will be applied if hiring is outside of trading hours for staff on site.
LOCATION: West Melbourne
The community centre is located in West Melbourne, accessible by public transport and walking distance from Errol Street, North Melbourne. A great open space that can host a number of guests and their hula hoops.
Community Hall
SIZE: 135m2 (6m high ceiling)
COST: $50/ph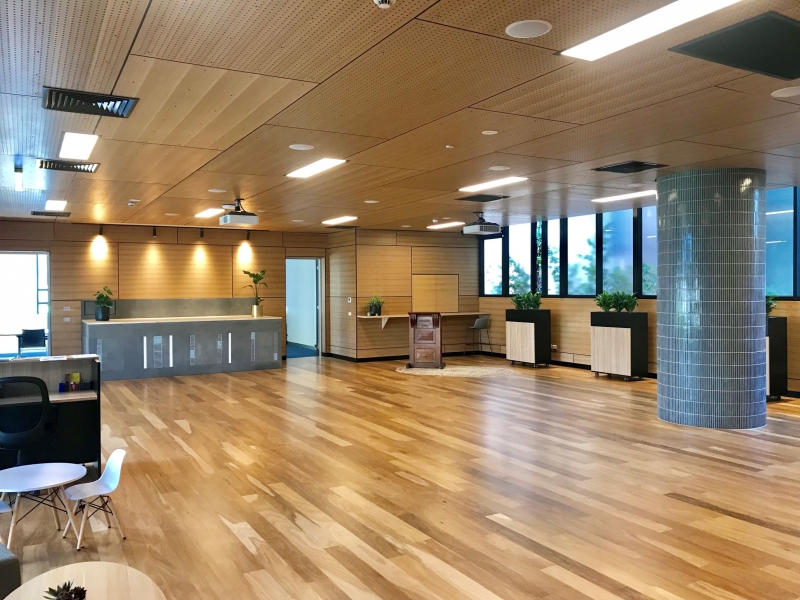 LOCATION: Prahran
The Space on Chapel Street in Prahran has 8 room options of varying sizes. Full length mirrors are featured in each studio. The Space has plenty of room for you and your guests to learn a super fun hula hoop dance routine.
The Skydeck

SIZE: 19.9m x 19.1m
COST: $90

The Ballroom

SIZE: 21.4m x 8.8m
COST: $60

The Theatre

SIZE: 14.9m x 9.5m
COST: $60

The Drama Room

SIZE: 15.6m x 9.3m
COST: $50

The New York

SIZE: 15.7m x 6.9m
COST: $50

The Red Room

SIZE: 9.7m x 6.3m
COST: $40

The Ballet Room

SIZE: 17.3m x 5.1m
COST: $40

The Elbo Room

SIZE: 11.2m x 4.6m
COST: $20
*a $150 refundable cleaning deposit may also be required for party hires.
LOCATION: Fitzroy
Located in the heart of Fitzroy close to both Brunswick and Nicholson Street The Fitzroy Art Collective is a social enterprise with ample space to host you and your guests. It's a colourful community full of art and perfectly suited for some hoop moves.
The Hall
SIZE: 150m2 (4m high ceiling)
COST: $55/ph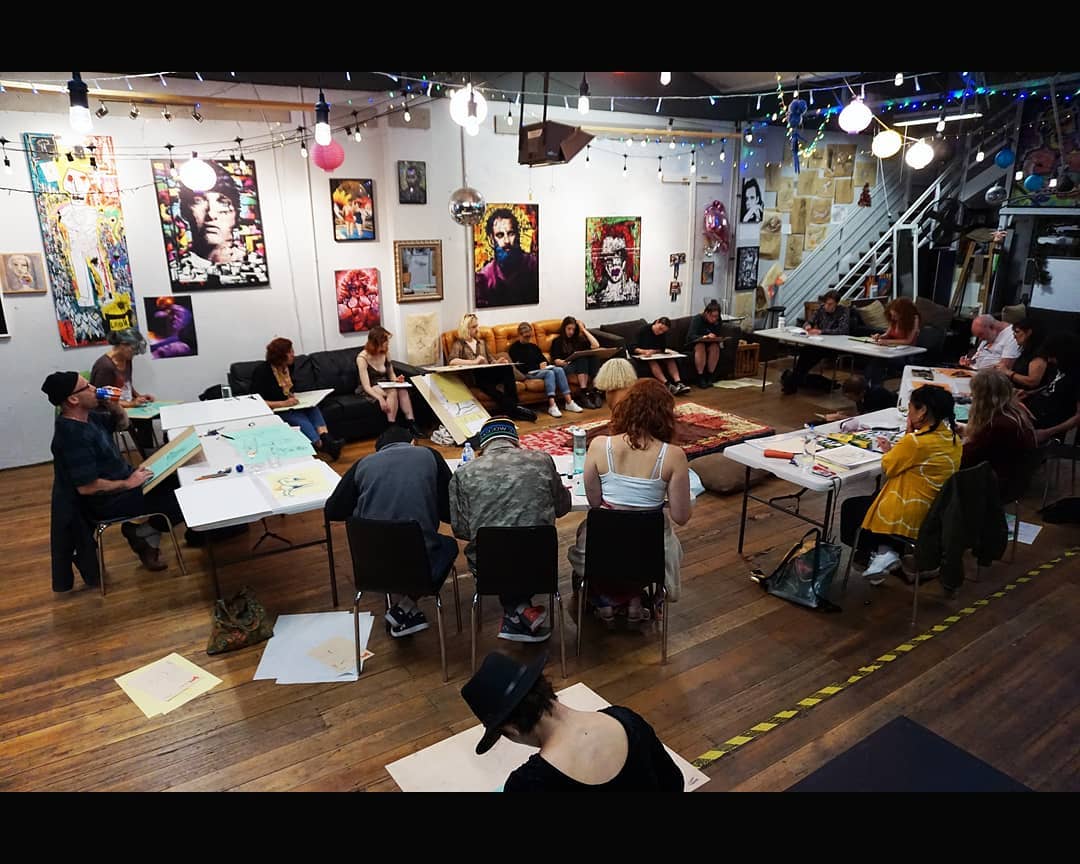 Download our PDF of Melbourne Venues.
Want a handy PDF of Melbourne venues to help start planning the best Hen's party ever?
Sign up for the sparkle and we will deliver a download link to your inbox.