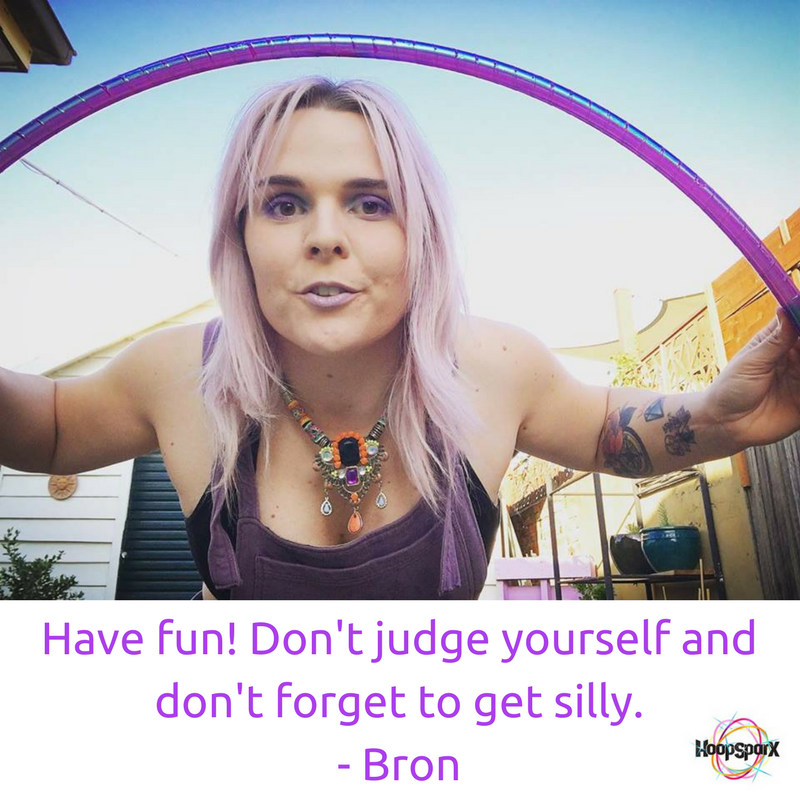 Name:
Bronwen
Which class do you go to?
Footscray Wednesday classes
When did you start hooping?
I think around two years ago?
What inspired you to join hoop class?
I played around with a friends hula hoop and followed a few YouTube tutorials but really wanted to take it more seriously, plus it was addictive!
What do you love about hoop class?
I love that it gives me the ability to be creative, feel connected to my body, dance, enjoy music and be healthy all at the same time.
Words of advice for people starting out or thinking about getting in on the hoop spin?
Don't comparing yourself to others and don't focus on what you look like while you're hooping. The most beautiful flow (or badass depending on your style) comes from just feeling the music and exploring the hoop xx
Anything else?
Have fun! Don't judge yourself and don't forget to get silly 🙂