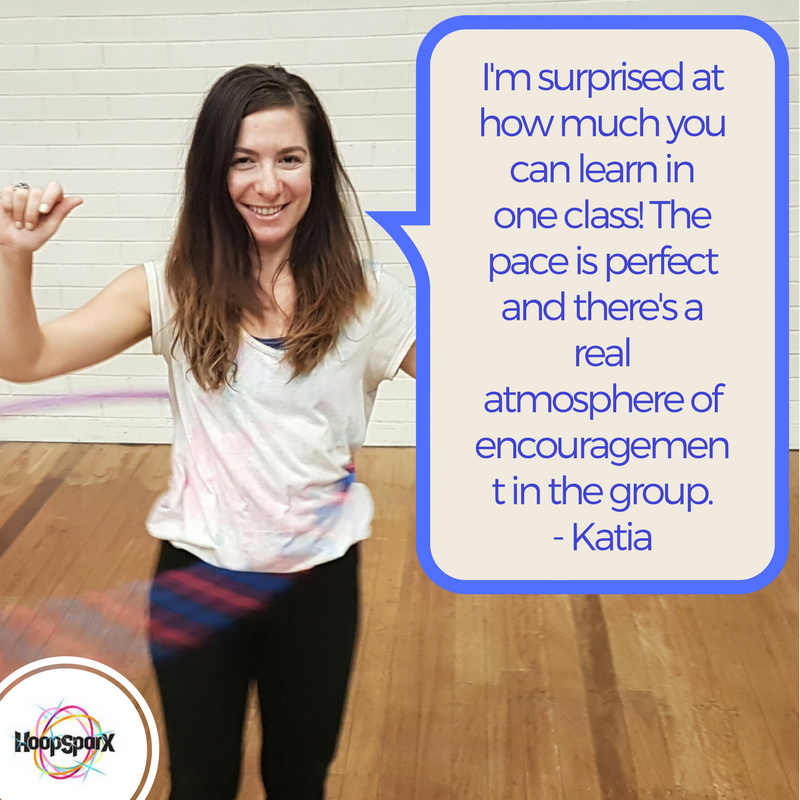 Name:
Kat
Which class do you go to?
Fitzroy
When did you start hooping?
February
What inspired you to join hoop class?
I love seeing others perform with hoops, it's beautiful to watch but also it's great exercise.
What do you love about hoop class?
I'm surprised at how much you can learn in one class! The pace is perfect and there's a real atmosphere of encouragement in the group. Also Donna posts videos of her moves online so you can continue to practice at home.
Words of advice for people starting out or thinking about getting in on the hoop spin?
Do it!