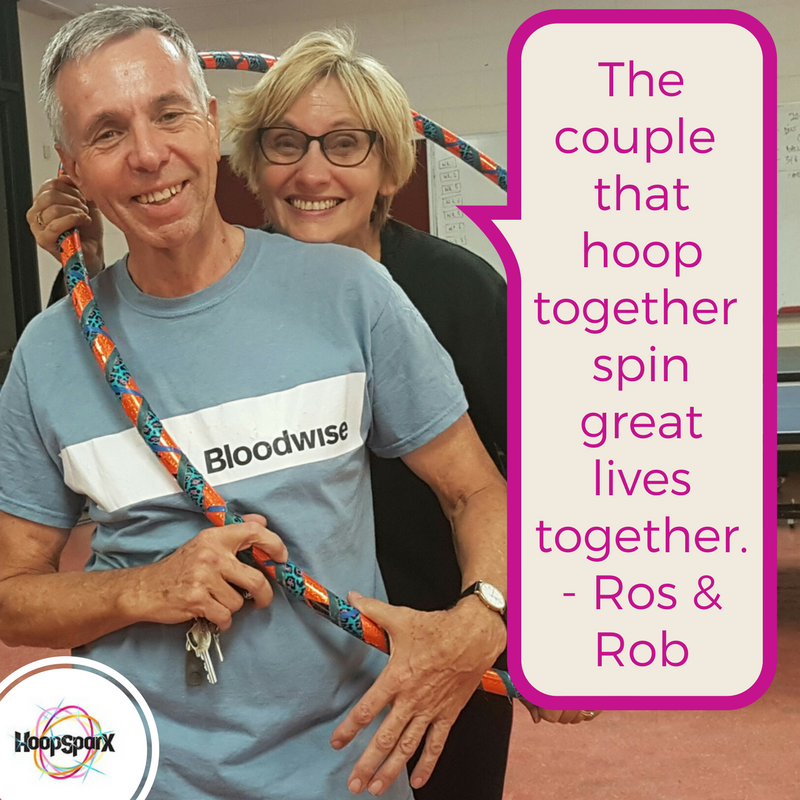 Name:
Ros and Rob
Which class do you go to?
Monday nights Footscray
When did you start hooping?
7.28 pm, on a Monday night in Footscray in 2017. We were 2 minutes early.
What inspired you to join hoop class?
The prospect of one day possessing a hula hoop containing LED lights.
What do you love about hoop class?
Well of course the instructor because we think she has talent-spotted us for a major international hula hoop show.
Words of advice for people starting out or thinking about getting in on the hoop spin?
The couple that hoop together spin great lives together.