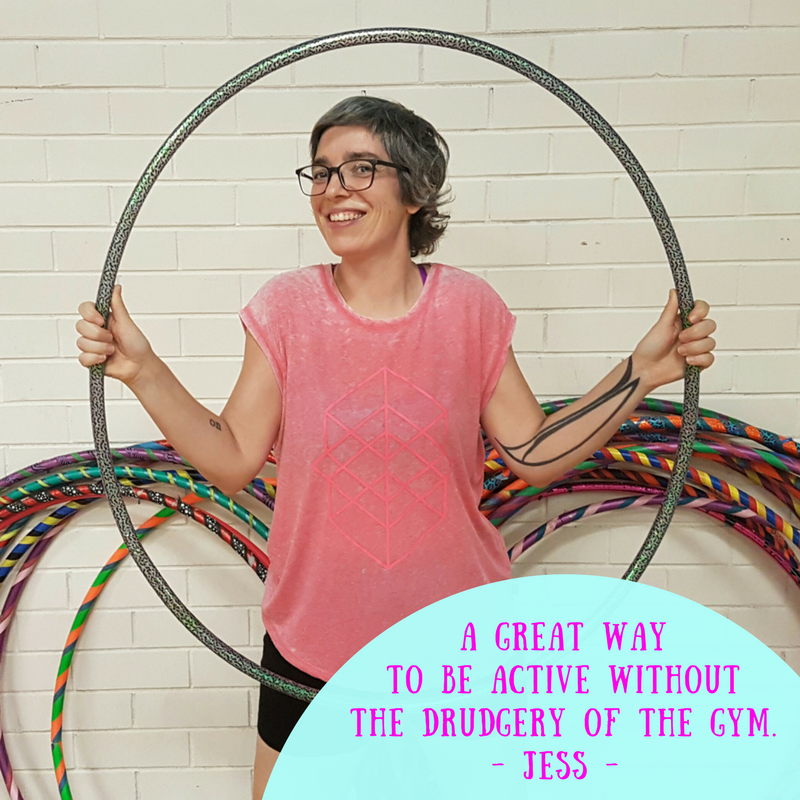 Which class do you go to? 
Fitzroy all levels on Tuesday
When did you start hooping?
At the start of this term, so about two months ago.Total beginner!
What inspired you to join hoop class?
One of my best friends has been hooping for a few months now, and she's been sharing videos of her progress on Facebook and Instagram. It looked like so much fun, and also a great way to be active without the drudgery of the gym. She totally inspired me to give it a go, and now I have a hooping buddy too 🙂
What do you love about hoop class?
The sense of playfulness. I'm terrible at learning new things because I get frustrated too easily, but I don't feel that way with hooping. It doesn't matter how long it takes or how many times the hoop drops, because I'm still having fun.
Words of advice for people starting out or thinking about getting in on the hoop spin?
Don't be afraid to practice in the park if you don't have enough space at home. It's the best place to play!