Does looking for the perfect gift for a hoop loving friend make you dizzy?
No need to spin out trying to think of cool ideas for the hooper in your life this Christmas. We've got you sorted with these hooperific gift ideas!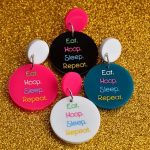 Absurd Little Bird – Eat. Hoop. Sleep. Repeat.
These are the perfect accessory for a circle-spinning, earring-wearing friend!
There are 4 colour options to choose from. They're approximately 50mm long x 30mm wide. Lovingly hand painted by Absurd Little Bird on laser cut gloss acrylic these earrings have a surgical steel stud post suitable for sensitive ears.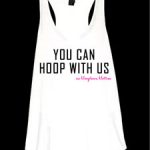 Hoop Town Hotties – You Can Hoop With Us Tank
No cliques here! The Hoop Town Hotties have got you covered for fun times and making new friends when you spin!
Not only will you be gifting an awesome tank but $5 from the sale will be donated to Kind Campaign. A non-profit organisation raising awareness and healing to the on-going effects of girl-on-girl bullying! That's giving with the xmas spirit!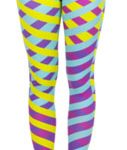 Blue Booby – AweZome Leggings
Knee hoopers rejoice! Finally, some leggings that don't drop the hoop.
The AweZome leggings from Blue Booby are super soft and comfy. With amazing designs, there is something unique for everyone.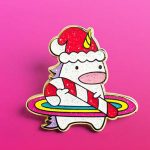 Robot Dance Battle – Hula Hooping Unicorn
From enamel pins to patches and stickers, the cute hula hooping unicorn from Robot Dance Battle makes a sweet gift. The original artwork makes for a splendid stocking stuffer for children and adults.

Hoop Sparx Gift Voucher & Hula Hoops
The Hoop Sparx gift voucher is here!!! And just in time for Xmas. This can be used to purchase anything in the Hoop Sparx shop and is valid for 12 months. From classes and private lessons, online courses and video downloads, hula hoops, merch and more! Give the gift of choice and let's spin into a new year together!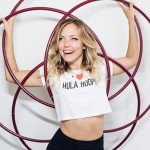 Spin Joy – I Love Hula Hoops Crop Tee
Shout it from the rooftops and wear it proudly on your chest!
Everyone knows hoopers love cute outfits and this crop tee from Spin Joy sure fits the bill. With worldwide shipping and 3 sizes available, perhaps the perfect gift is this cotton tee.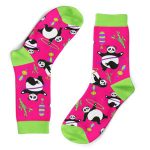 Funky Sock Co – Hula Hooping Panda Socks
Who said socks were a boring present? With extra length and made from 100% sustainable bamboo these socks are super cute, comfy, and cool!
This fun and vibrant design is for the hooper that's not afraid to stand out from the crowd!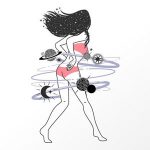 cafelab – The Space Hula Hooper Art Print
Art makes for a great gift and this cute galactic spinner will look spectacular in any hoop home. Available in a range of sizes to suit both space and budget.
There are so many great gifts out there to share the hoop love this xmas!
And, you will be supporting small business at a time when it's really needed and will be much appreciated. So, double sparkle sparkle all round!!