We have scoured the globe for the best, weirdest and most wonderful lockdown exercise ideas to lighten up your time during the pandemic. From roller skating, belly dancing to laughter clubs, take a peek at what's available right now for everyone online.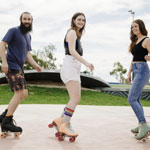 1. Roller skating class
Okay, you'll need a set of roller skates or inline blades for this one. And some pads! Safety first! Or as my friend would say, "safety never takes a holiday." Righty-o. Roller Fit, based in Brisbane, Australia have rolling (heh) online classes for different levels. With some donation-based classes on Instagram Live and ticketed classes on Zoom, if you're wheely into skating or want to try a new activity for some lockdown exercise, get awn it.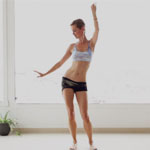 2. Belly dance for your lockdown exercise
If you've ever wondered what it's like to belly dance, now you can learn from the comfort of your own home. Essence Bellydance have a whole set of free online belly dancing classes to follow along with. This is a COVID workout that's good for the whole body! Belly dancing supports good posture and works the abs, shoulders and hips. Add this to your weird and wonderful lockdown exercise to-do list.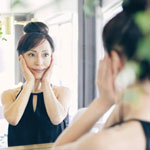 3. Facial yoga
Ooooooookaay. We'll try anything. Have you heard of the facial yoga craze going around the world at the moment? We found a short video featuring 5 face yoga poses which you can do…. Lying down. In bed. At work. In the park. Ha! Working ya face still has to count as lockdown exercise, right?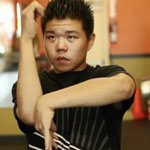 4. Tutting
Wait wha-wat? Tutting is a form of dance that involves using popping and locking styles of movement. Focused mostly on the hands, arms, elbows, and how you create shapes and frames around the body, it's a lockdown exercise that uses body control and a bit of mind work too (go brain!). This howcast series of beginner tutorials will give you a taste of tut.

5. Laughter yoga
Does this count as lockdown exercise? Sure!! Laughing burns 40 calories in 15 minutes and also contributes to a stabilised spine and stronger core, according to a study done in 2013. There are around 7 FREE laughter yoga clubs that you can join every week online here in Australia. Say wah? I'm in. Hehe!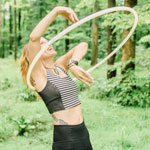 6. Hula hooping
We may be a little biased here… buuuut the most wacky and wonderful lockdown exercise that we know of is hula hooping. Since COVID, there are a plethora of online classes by hoop teachers from all over the globe who are rocking the online spin. Check out our timetable of online classes, free tutorials and downloadable class videos to do in your own time. And, for some of the best workshops coming out of the US (in our humble opinion), look up Miss Mojangles.
Lockdown exercise can be fun and it's definitely a time to get weird! Wherever you're at and however you're feeling, is FIIIINE! Shimmy into a quirky future and give something new a go to break the monotony of time at home. And when the whacky curtains of Now lift, the things you did to pass time for lockdown exercise could become part of your weekly routine. It's up to you!