It can be super exciting planning a hens party, it can even be a little daunting. The first step is determining what sort of event the bride-to-be is hoping for. It could be anything from a weekend away to a chill day with close family and friends. It's pretty common for the hens party to happen 4 – 12 weeks prior to the wedding. So you want to make sure that you suss out any other key dates such as public holidays, family birthdays etc, that could be happening around that time and consider this when looking to book and plan your hens party date. Once you have your date/s picked it's time to start planning the event!
Now's the fun part of brainstorming all of the best hens party ideas you can think of! From paintball to high tea, and everything in between.
How about a hula hoop dance party?
Don't forget to add a Hoop Sparx hens party to your list! Our parties are unique, memorable and super fun. The event will be filled with loads of spin and plenty of grins, as we play hooptastic games and learn a choreographed hoop dance routine to the bride-to-be's favourite track. The hen will get her very own hula hoop to keep too – custom-made to suit her vibe!
There are optional extras available to build and design the hens party your own way. Hoping to include other entertainment (like a stripper) in the hoop activities? Ask away! Want everyone to go home with a hoop to keep or even make hula hoops as part of the shenanigans? We can do that too! Are you having a themed event and want your hooping host to dress the part too? That can be arranged – we love plaing dress-ups.
What makes for the best hens party ideas is something that is accessible to everyone. No hoop experience is needed to enjoy a hula hoop party, it's suitable for all ages and fitness levels and all hoops are provided.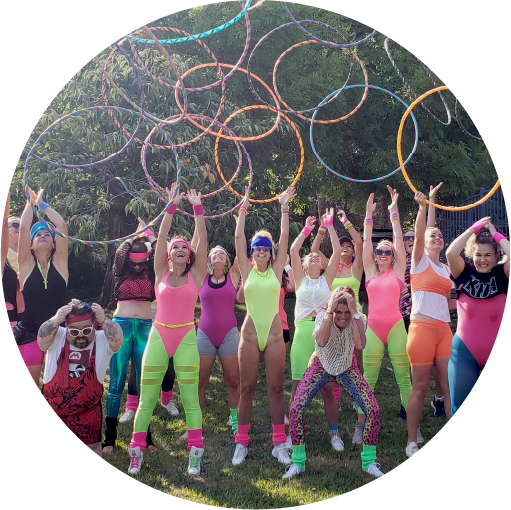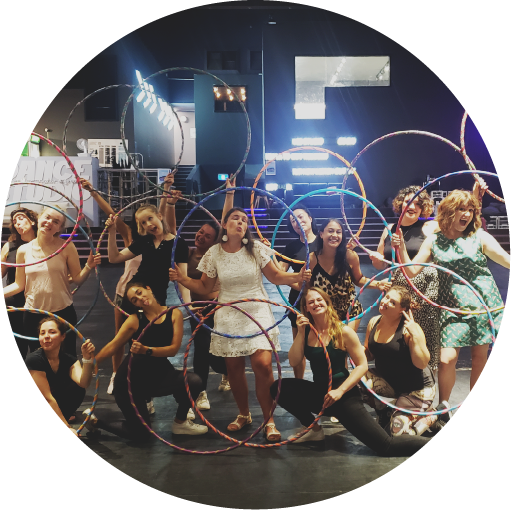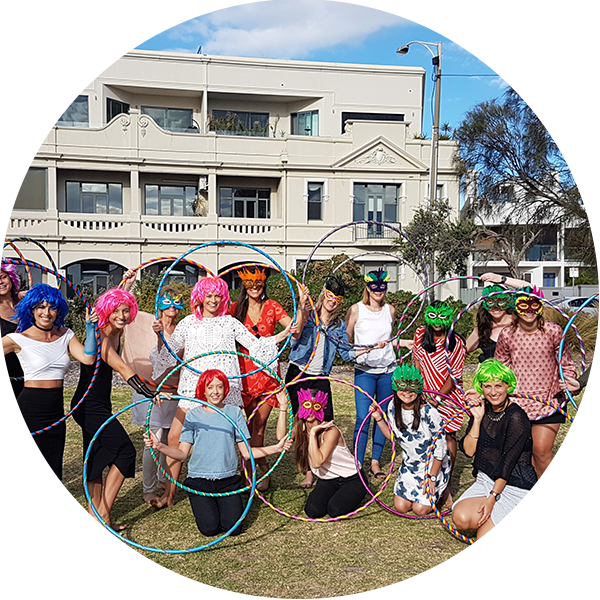 Download our PDF of Melbourne Venues.
Want a handy PDF of Melbourne venues to help start planning the best Hen's party ever?
Sign up for the sparkle and we will deliver a download link to your inbox.