This is no ordinary hula hoop retreat…
25 hours of hoop, yoga and movement workshops

Instructors from the USA, Australia and New Zealand

Epic sunrise guided hikes + nature tours

Connected indigenous and cultural experiences

Delicious vegetarian and vegan food

Marae stay accommodation

Winery visit

Be welcomed by the elders

Meet local artisans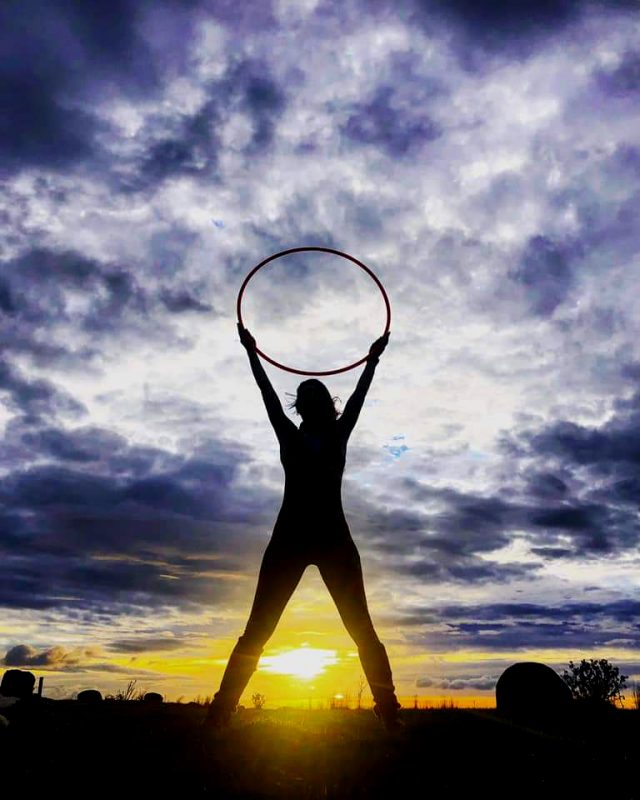 Hoop Away is an immersive movement and hoop-dance retreat nestled amidst the hills, valleys and oceans of Waiheke Island, Aotearoa. With permission from the elders, we will stay in beautiful, hand-carved Marae accommodation. This hoop retreat has been intimately designed to connect people to themselves, the land, and each other, threaded with a unique cultural experience unlike anything else in the world.
Experience a rich learning environment with world-class teachers in a safely held space that supports diversity and friendship, encouraging growth in all levels of hoop dance, movement and flow in the dreamlike location of abundant Waiheke.
Hoop Away has a limit of only 25 participants, a hoop retreat that is a curated experience of flow, choreography and technical workshops, offering a space to reconnect with body and spirit, expand your dance and be welcomed into a vibrant global community.
Let's hoop together.
Spontaneous beauty and connection happens

when we come together to dance and play.

Our trusted teachers have taught and performed at conventions internationally, and are from the USA, Australia, and New Zealand. We've locked in some of the most sought-after and brilliant hoopers and movement specialists and we will be revealing more over time! And at least one world-class name who's never before taught this side of the globe. A truly rare grouping of skilled and wonderful people ready to share with you, all in one place at Hoop Away hoop retreat 2020.
MORGAN JENKINS
USA
Morgan (Miss Mo'Jangles) is a Los Angeles-based hoop performer, international instructor, and was named the 2016 USA Hooper of the Year.
She is known for her sassy Hoopography performances, creating the Hooptown Hotties, her cinematic hoop videos (Despondence, Worth It, Halo, Ready For It, Bang Bang, Portal, Flowmance, Dark Paradise, LUCID ), and her role in Showtimes original TV show, "Roadies".  Morgan loves traveling and has been teaching at international hoop retreats and conventions since 2015.
Her goal is to inspire others to express their unique personality & creativity through movement, and she encourages hoopers to #hooplikeyou in her unprecedented hoop intensive: Hoop X.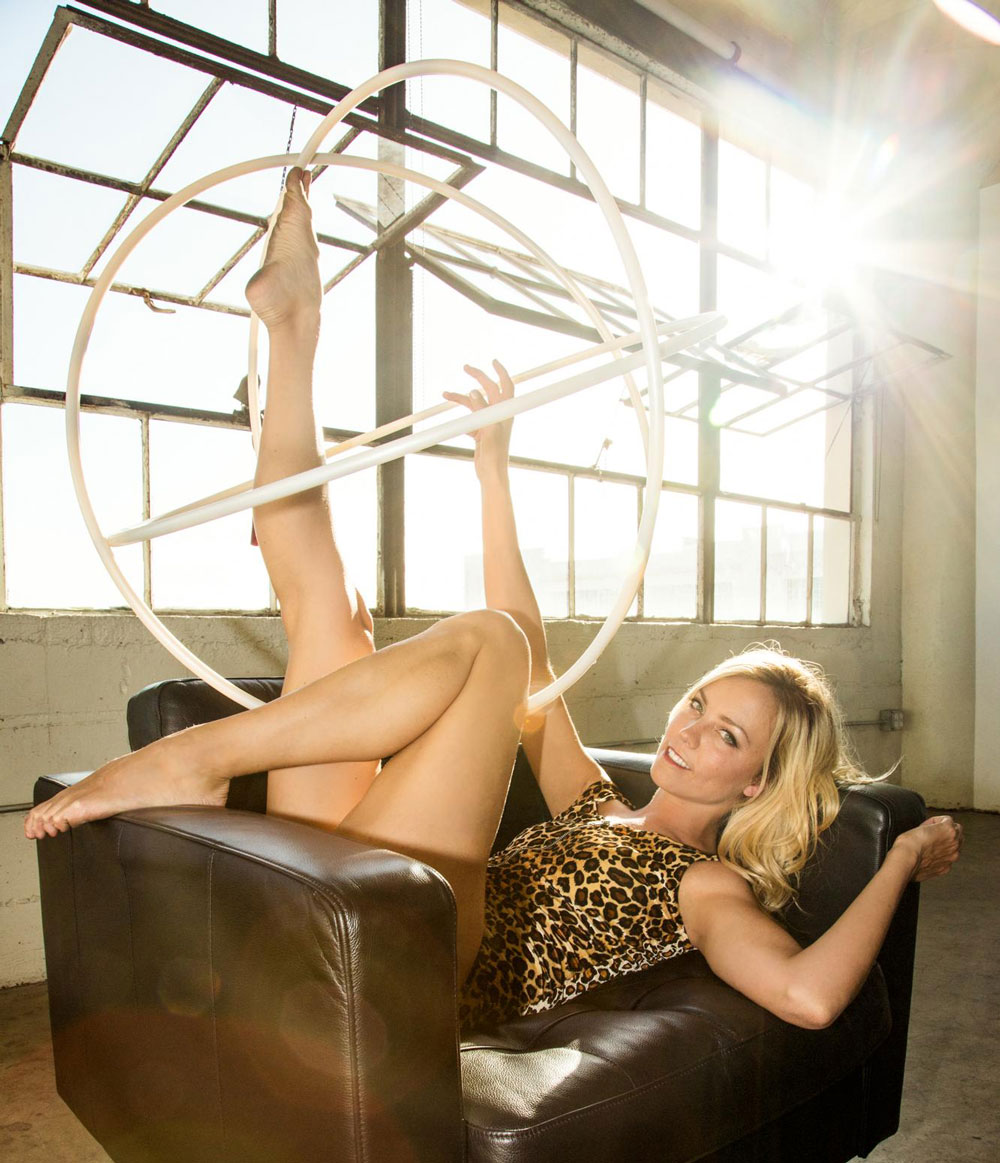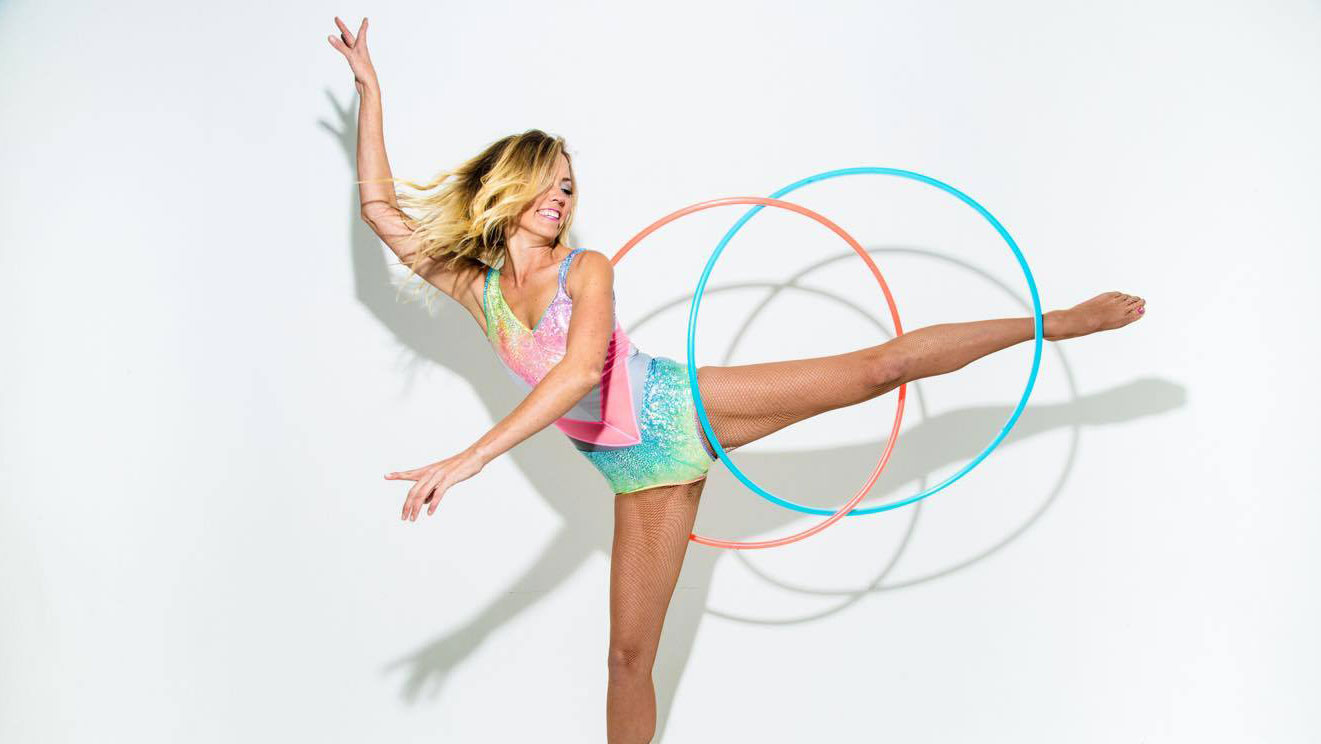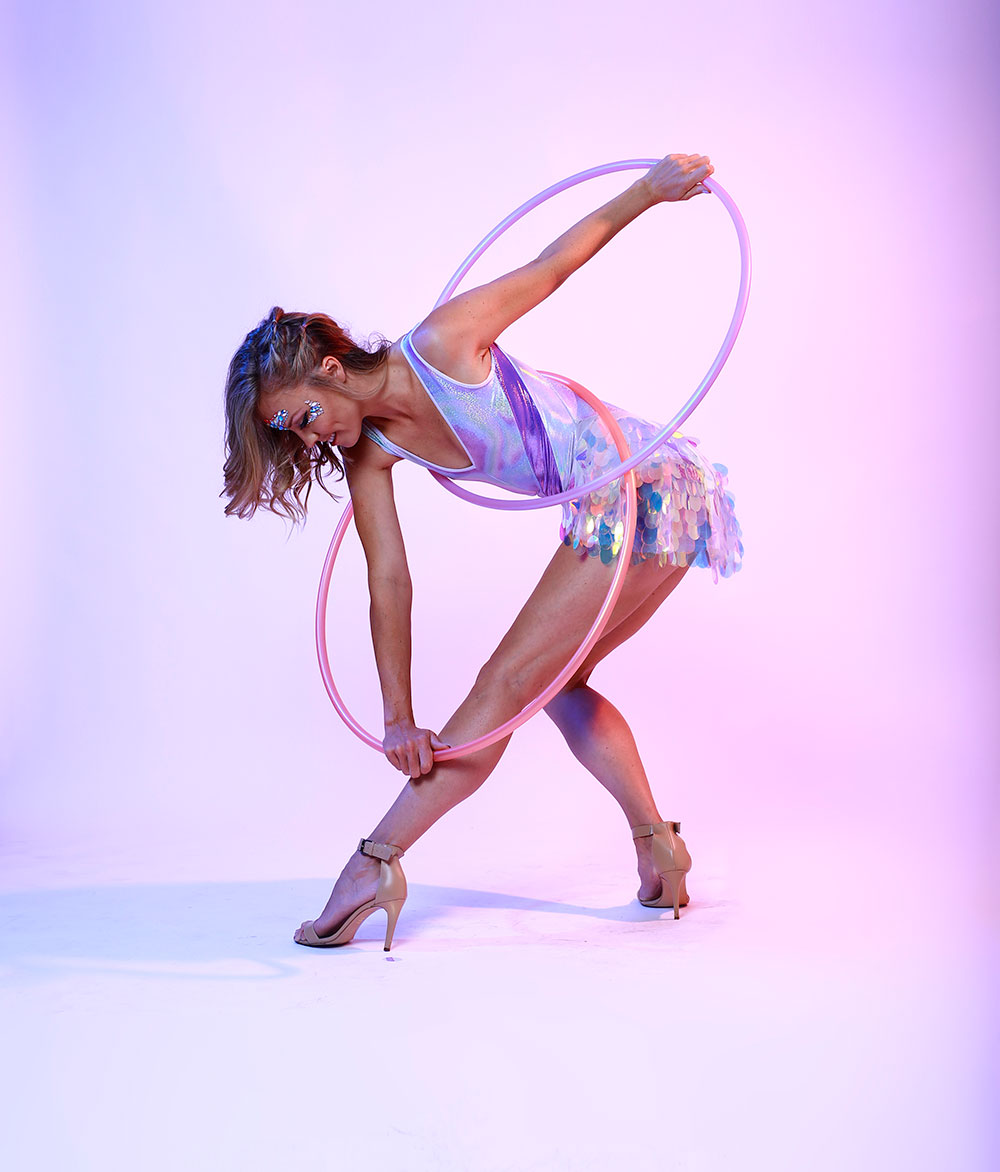 CATERINA SUTTIN
USA
Caterina Suttin is an avid traveller, artist, jeweller, dancer and hoop technician. She has been obsessed with all things hoop since 2009 and has taught and performed in 13 countries across 4 continents!  Caterina is known for her unique approach to hoops, whether it be with 1, 2, 4 or 6 hoops, collaborating with groups or partners or her solo work. She always promises to surprise and delight with her ever-evolving connection to her hoops.
From the start of her hoop journey, Caterina has shared her in-depth connection to hooping and its healing power. Intentional visualisation and breath-work, as well as meditative hoop drills, have played a massive role in the presence and control she has achieved within her hoop practice.
Teaching and sharing her love of the hoop is one of Caterina's biggest passions. "I love seeing the joy and surprise on someone's face when they learn a new trick or discover a new pathway. It is one of my favourite things! I love taking complex hoop techniques and breaking them down into steps that are accessible to anyone."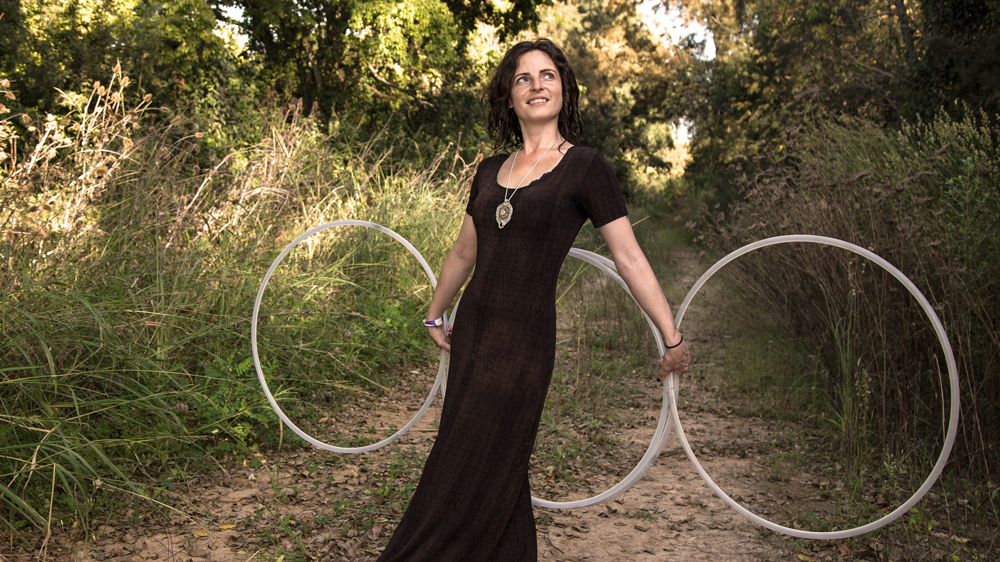 HELLY HOOPS
AUSTRALIA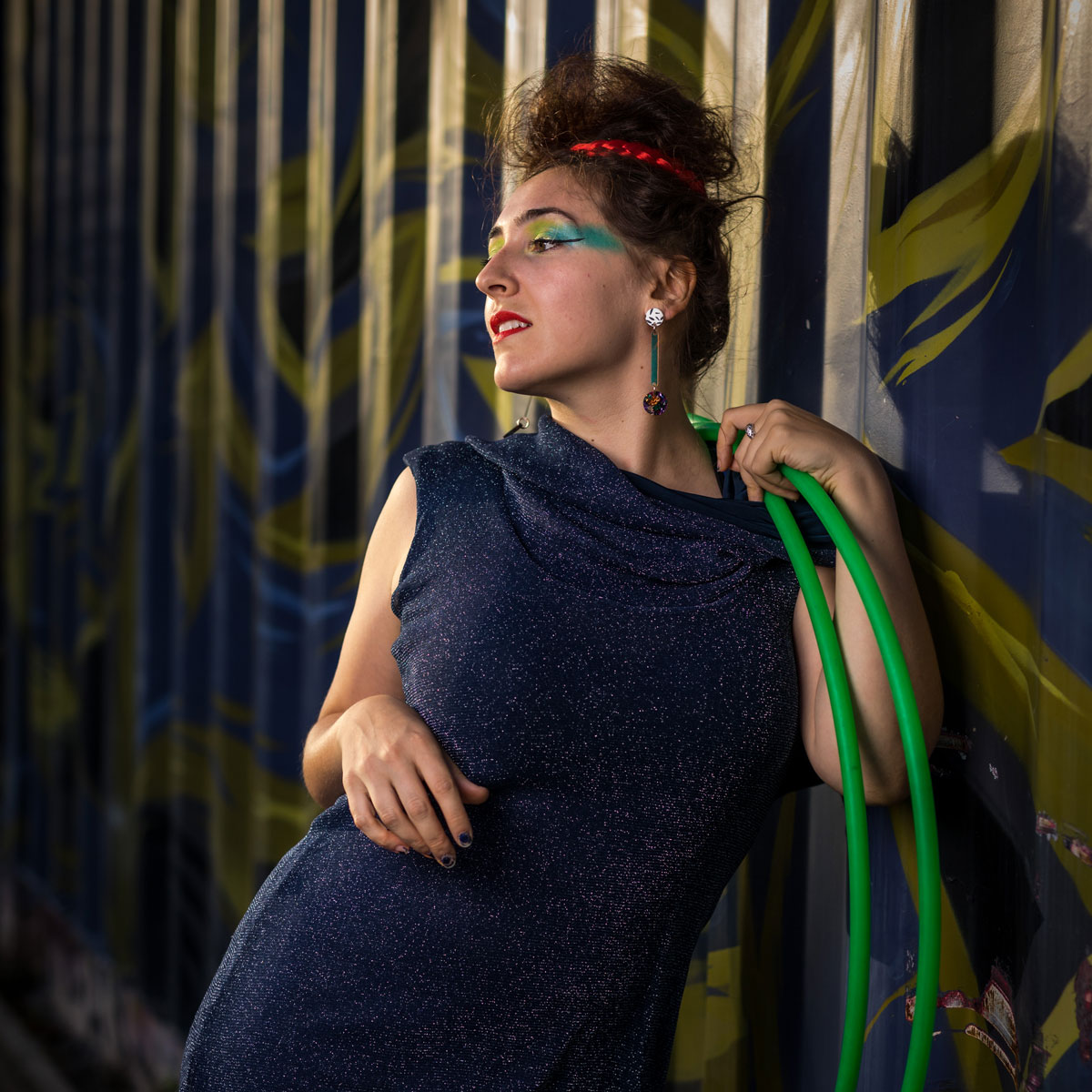 After a performance tour of Paris, Nicaragua and Germany in 2018, Helly Hoops has returned to Australia in full power, bringing her 5-hoop LED act back to the stage.
With more or less a degree in clowning, this nutty natural entertainer fuses comedy, hoopla and magic in workshops and shows to have ya smiling. Over the past 6 years Helly has performed and taught circus in the US, UK, France, Malaysia, Indonesia, and across Australia.
You never really know what's going to happen next onstage or in class but it'll probably be hilarious. She also aims to make at least 9 new friends at Hoop Away New Zealand and cannot wait to meet you!
H E L L Y

I filmed this in November last year. After that I wrote off the footage, because it wasn't "perfect". Things that changed for me when I became a professional performer:- If I filmed something with a hoop drop I started worrying it would affect my career- I questioned my own professionalism and Who Am I to release something that could have been better?- I compared stuff to outstanding productions of other hula hoopers and therefore posted a lot less content.In short, when I was dreaming of becoming a hula hoop performer I allowed myself great freedoms in releasing imperfect footage, in releasing training videos that had some interesting ideas and explorations. The reality is I still have that freedom, my career is fine, and the only person I really have to worry about is the bully / boss in my own head. I relish her because she also enocurages me to be better, try harder, work for excellence. In November I was also in a different relationship and in watching this back with the same music I danced to, saw tears roll down feeling into to how life changes, the magic of letting go and bringing in the new. Whew. Didn't know that would come out right now. Stay cosy everyone, and enjoy x Helly->SYML - young and beautiful (cover of lana del ray)

Posted by Helly Hoops on Monday, 17 June 2019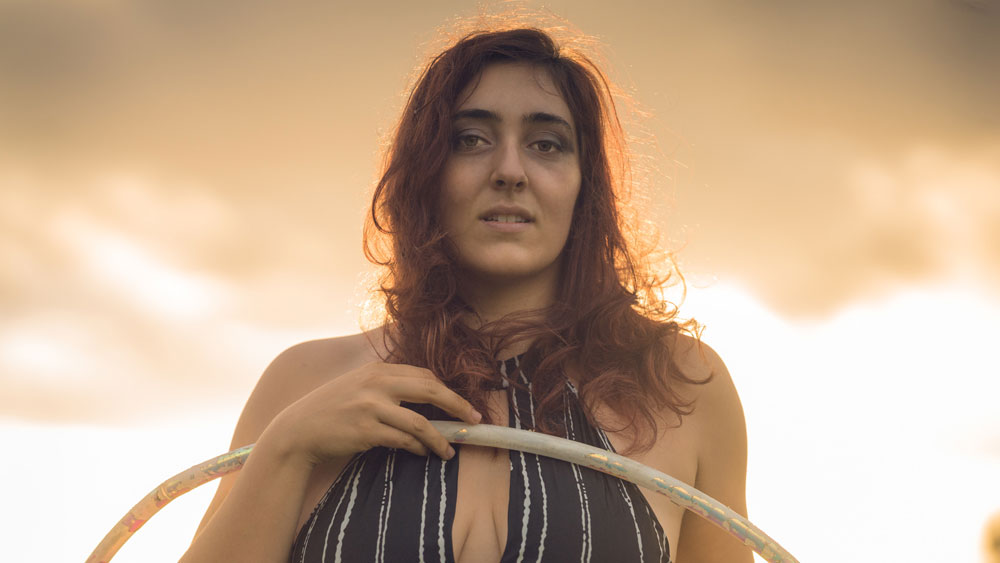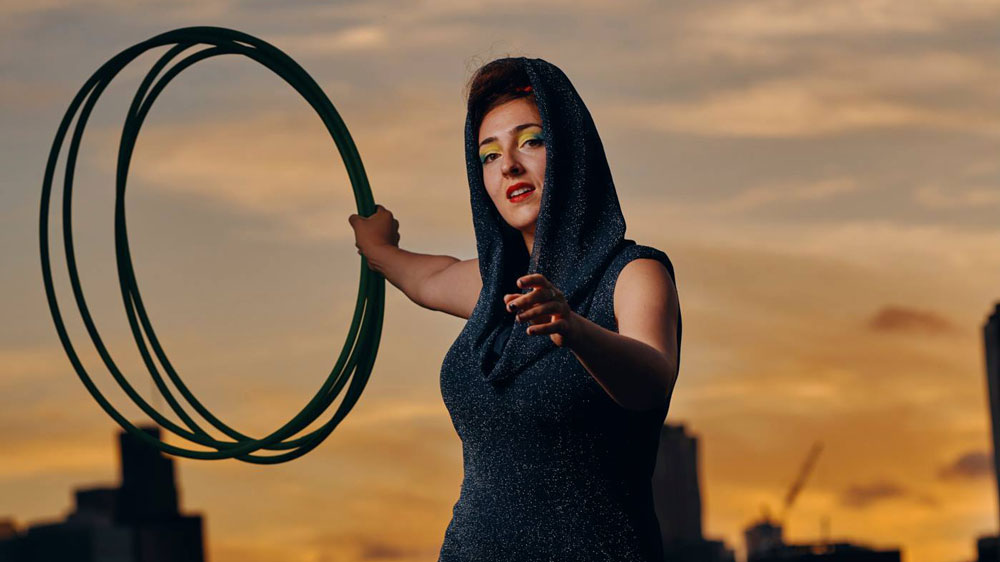 HAYLEY HOOPLA
AUSTRALIA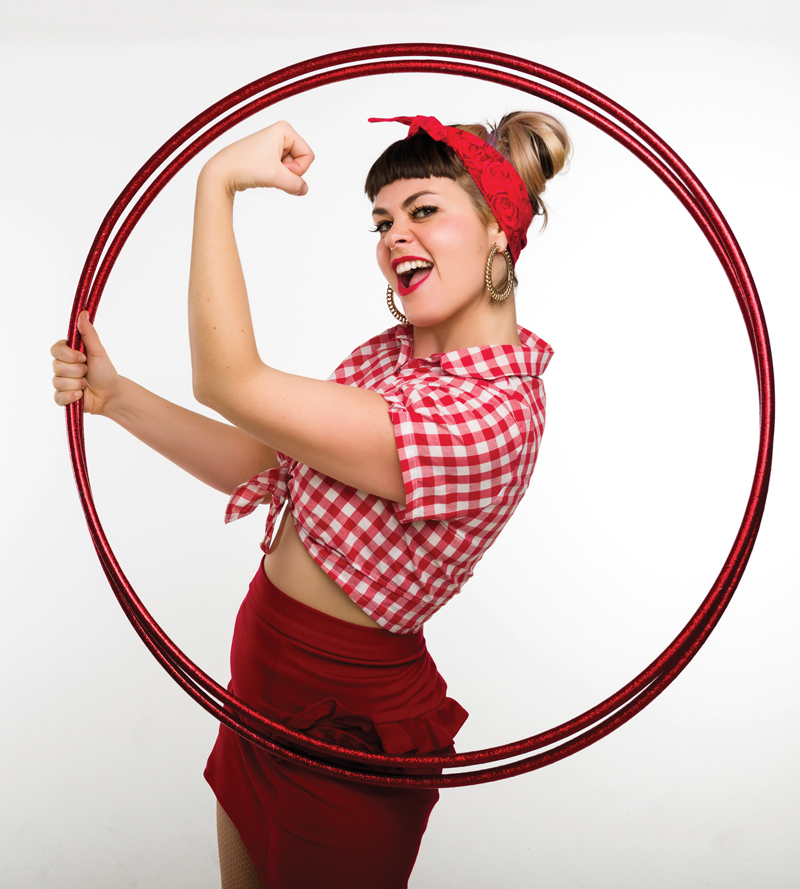 She's the Queen of Hoophop, Captain of the Hoop Army and plays a character Hoopdogg who performs helium Hoop Raps! Her name's Hayley Hoopla! Part Hooper, Costumier, Dancer, Choreographer, Circus Arts Teacher and GANGSTA!
Known for her kooky facial expressions and myriad of themed characters, she's best described as Betty Boop meets Snoop! Her latest obsession Hoop-Hop is inspiring the hoopdance world into a funky frenzy, giving a unique flavour, and a safe and exciting realm of body-moving confidence to dive-on-in and celebrate together! Her style combines Hoopla's training in Bellydance, Flamenco, Hip-Hop, Swing dance and Clowning.
Her stage debut was at 3 years of age wearing a hot-pink leotard! Hoopla's ill skills have been invited to perform alongside Producers Opiou, Beats Antique, Human Experience, KLab & Spoonbill to name a few. When she's not performing her unique acts, she can be found training her Hoop Army, or teaching HipHop Aerobics!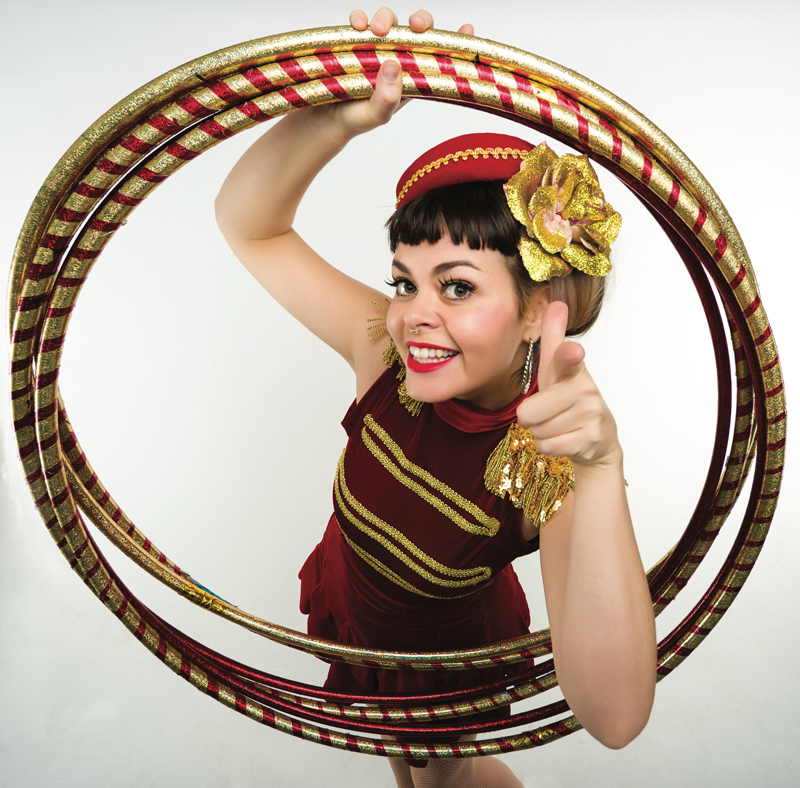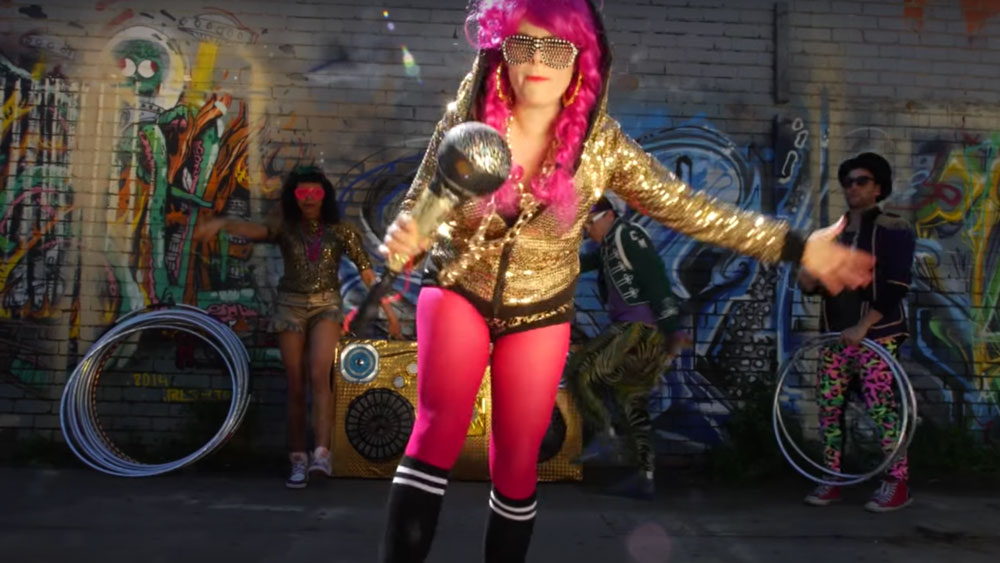 MARK WILLIAMS
NEW ZEALAND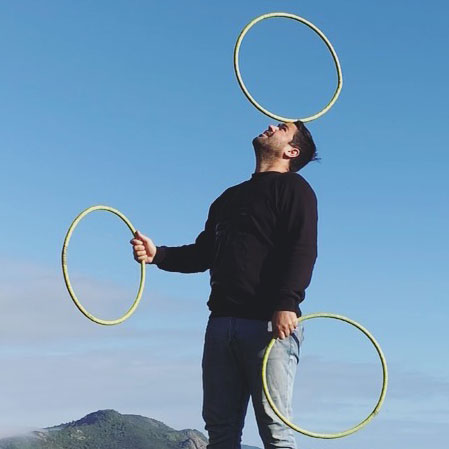 Mark "The Catching Machine" Williams is an award winning juggler from Auckland New Zealand. He represents the New Zealand Juggling Association and is know for his innovative blend of juggling and hoop manipulation.
With over 20 years experience as a professional juggler, he has performed, taught and competed all over the world. In 2013 he won the supreme award at the inaugural New Zealand circus awards with duo The Blingling Bros. In 2016 the Blingling Bros placed third in the international jugglers associations Stage Championships in Canada.
Since then Mark has shifted focus almost exclusively to hoops. Riding a wave of new hoop juggling, Mark has been creating cutting edge manipulation, blurring the lines between hooping and juggling.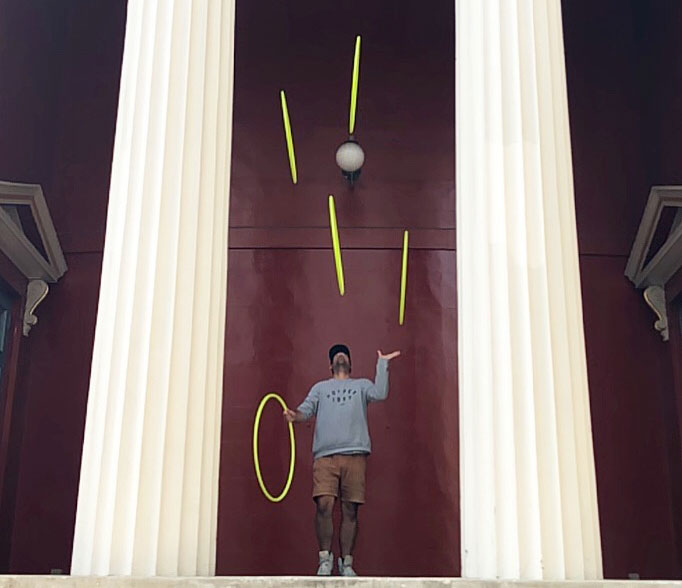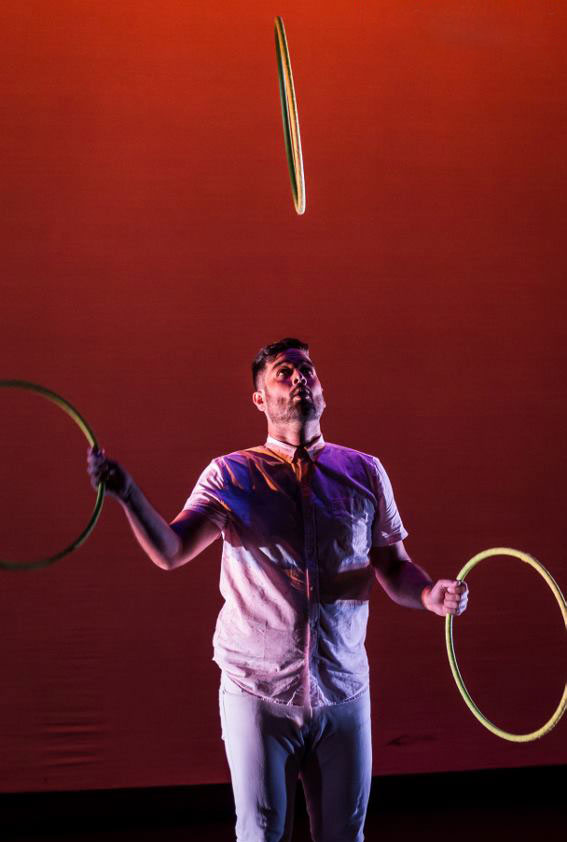 DONNA SPARX
AUSTRALIA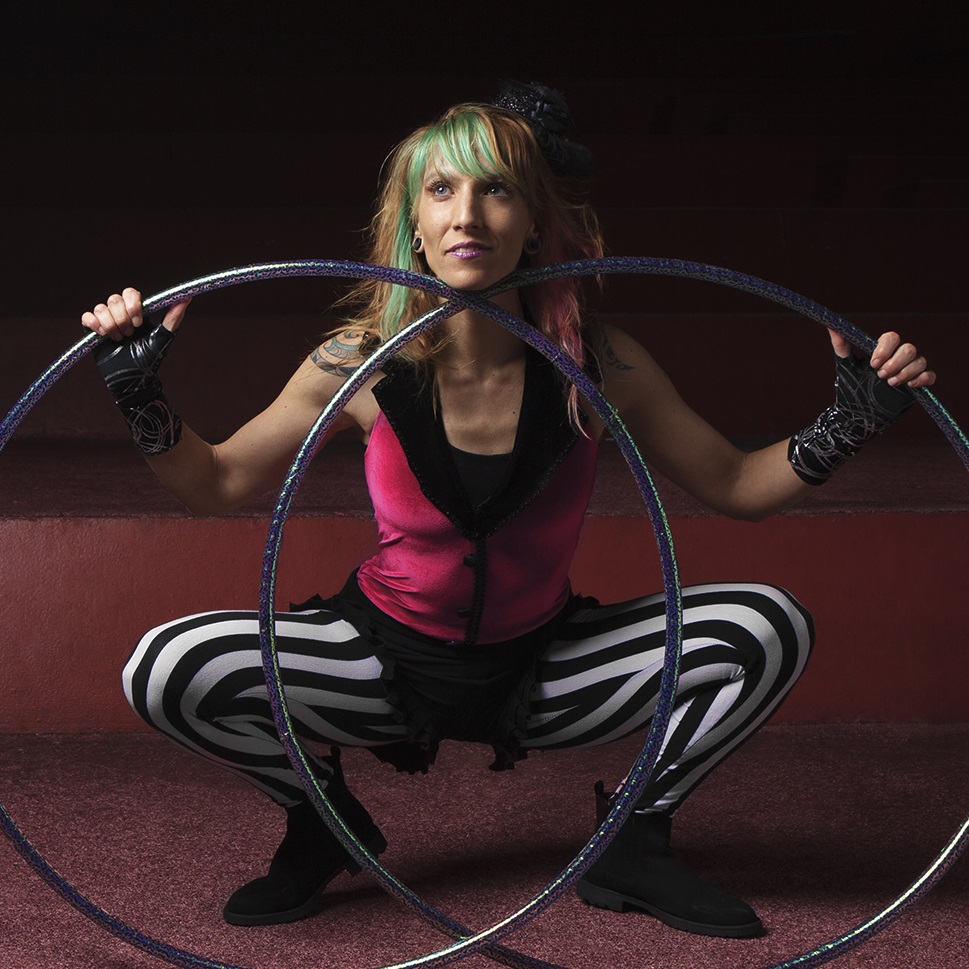 Donna is a hula hoop dancer, teacher, performer and lover with a background in Creative Arts.
Recognised globally for her creativity, innovation, flow facilitation and playful approach, she has taught thousands of people to hula hoop and performed with the Women's Circus, bringing a passion and playfulness to her work that is infectious.
Fuelled by a passion for transformation and growth on a personal, business, local and global level, she is a born facilitator with an appreciation for the power found in play and flow. Hoop Away NZ will be the 3rd hoop retreat she has coordinated – with many more to come!
When not playing with or teaching hoops, Donna can be found training acro, dancing, inventing new smoothies, getting out of the city, or deciding which leggings will best reflect her mood.
Her motto: Do it 'til you can. And always spread the sparkle.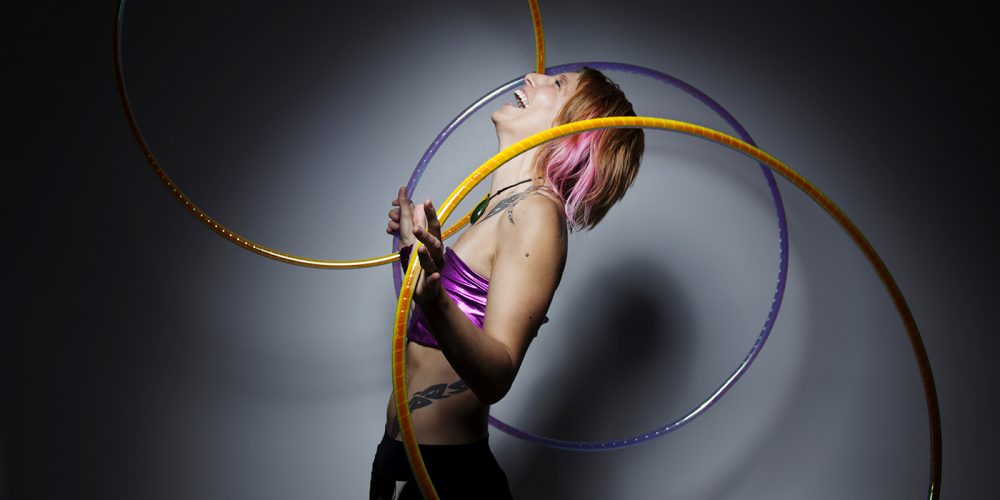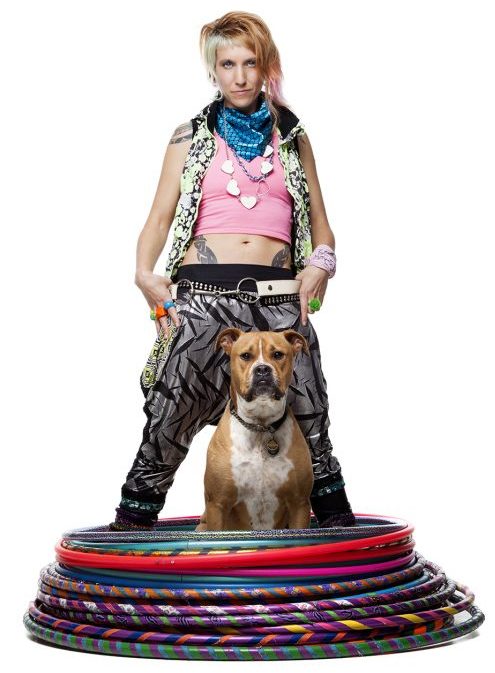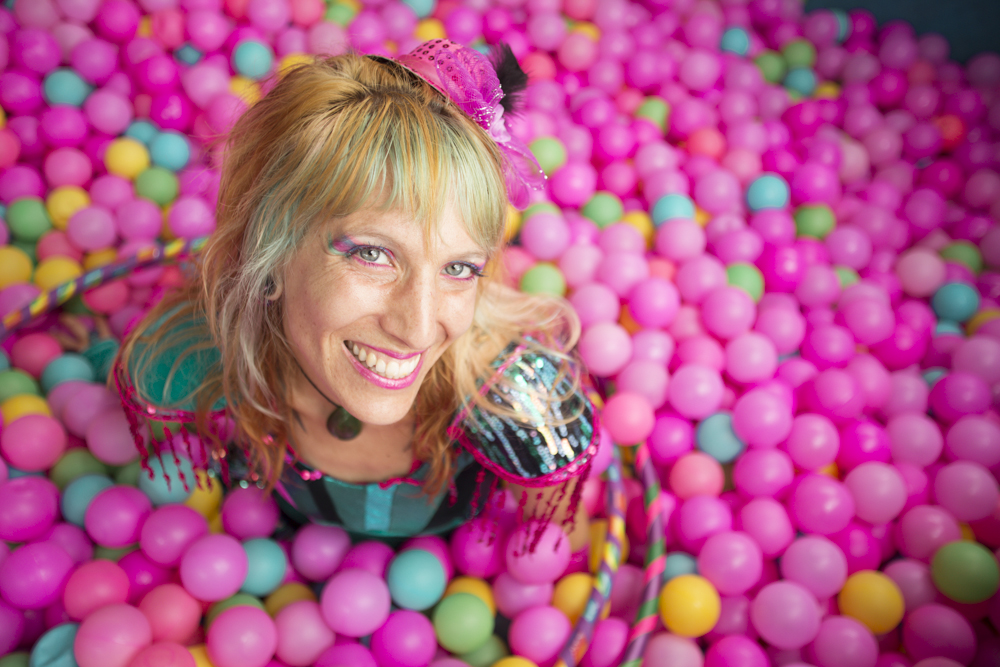 SACHA PADDY
NEW ZEALAND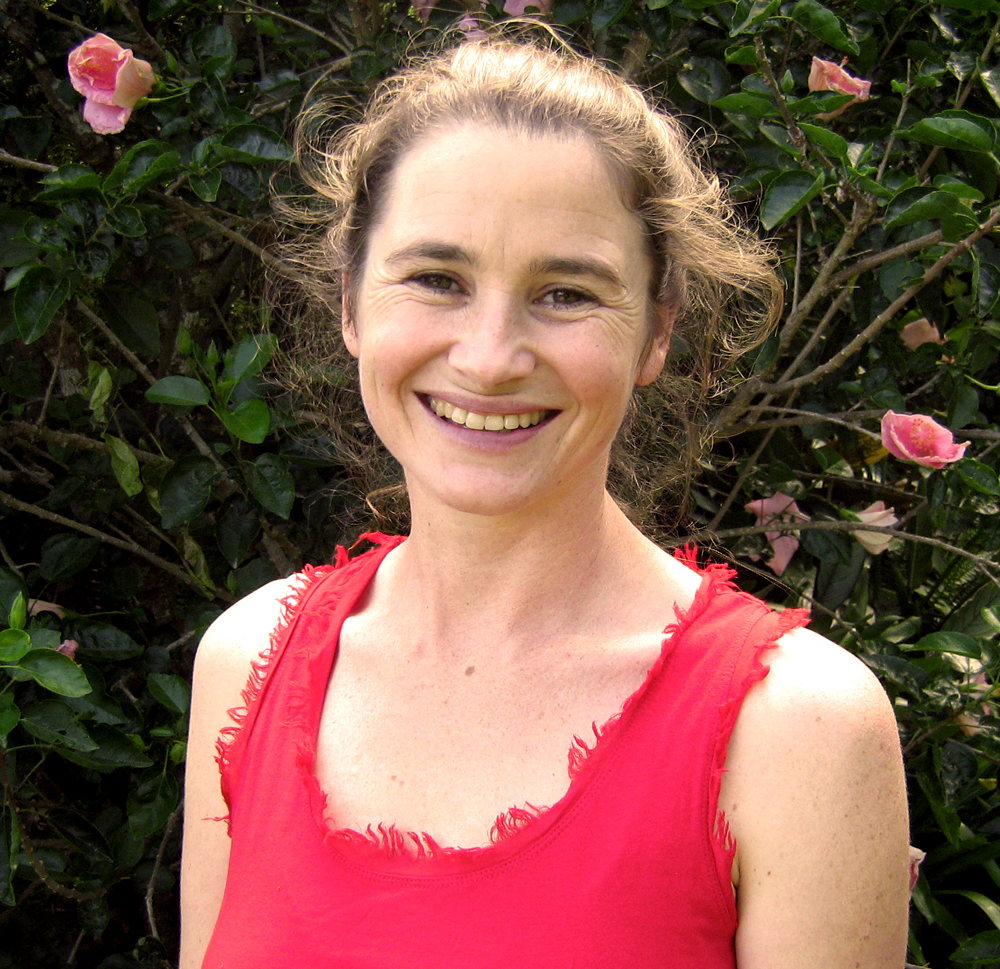 When Sacha discovered the 5Rhythms Dance of Gabrielle Roth in 2000, she fell in love with the freedom she felt as well as the potential of this practice to guide her through her life. It is an ongoing love and in 2008 Sacha completed the 5Rhythms teacher training program with Gabrielle Roth.
Since then Sacha has taught hundreds of 5Rhythms classes and workshops, and is constantly inspired by the practice's ability to give people both the simple joy of embodiment and a space to dance with whatever is moving in their lives. The dynamic fun and the depth of experience that this dance offers are such a joy to be a part of.
Sacha is also a certified teacher of the Open Floor Movement Practice and a long time Holistic massage therapist. At Hoop Away, you will have the opportunity to experience the heartfelt, fun, compassionate and welcoming space that Sacha offers in which to explore the 5Rhythms dance practice.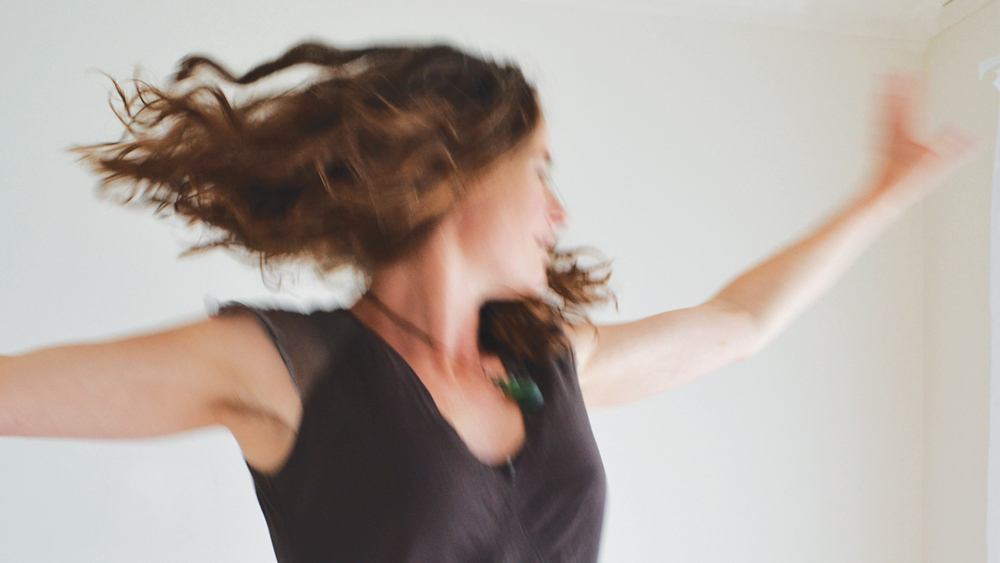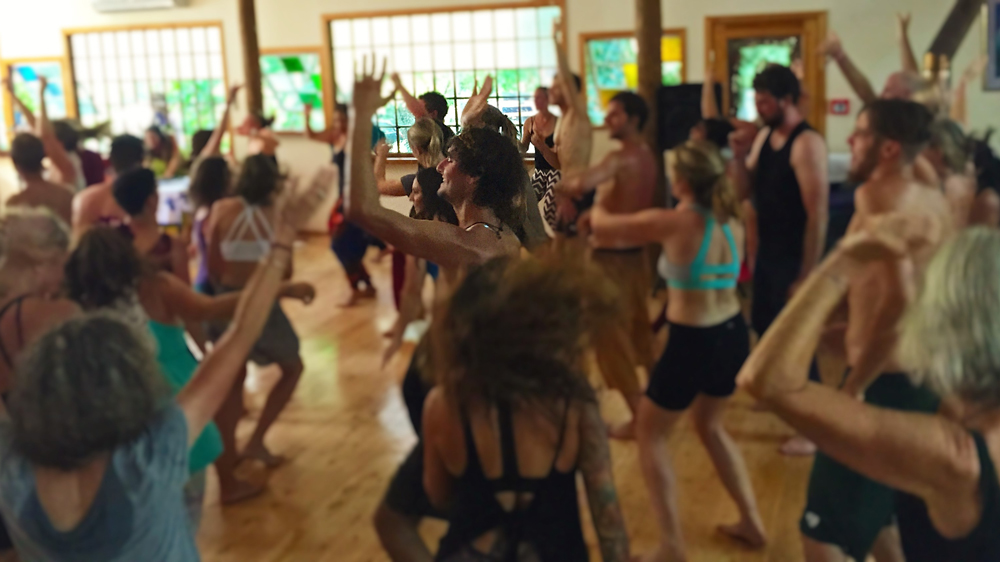 LOUISE MILLS
NEW ZEALAND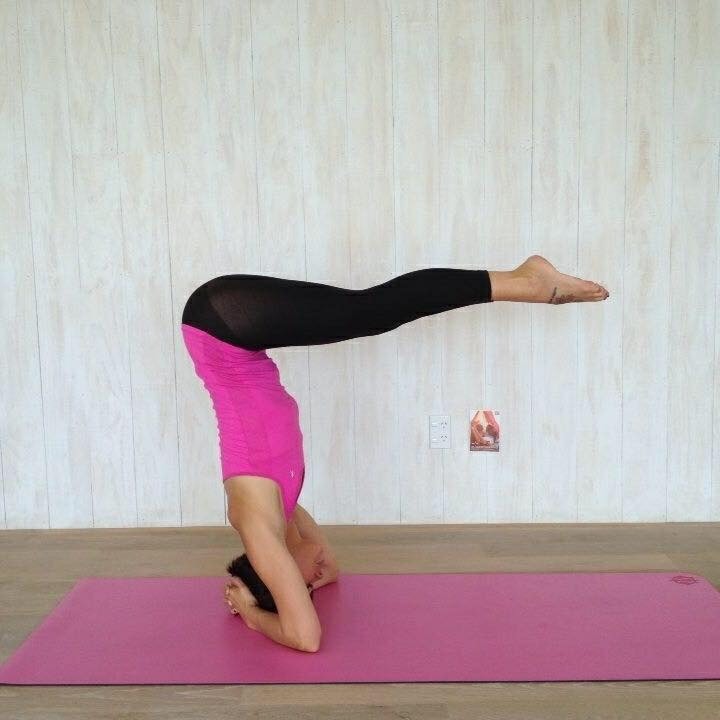 Louise began practising yoga 21 years ago and has been sharing her knowledge since 2012. As a busy working Mum of 4 amazing daughters, yoga inspires the fuel necessary for her to live a dynamic, heart centred and creative life. Louise runs classes suited to all levels from 'HOME Studio' on beautiful Waiheke island, New Zealand. With her ethos of 'taking yoga to the people' she regularly hosts corporate and private sessions and features in workshops, festival line-ups and even weddings! A year ago Louise launched Plant Potions – an essential oil body products and candles company, the essence of which is the vehicle to spread more light, breath awareness and mindfulness to the world. She weaves the goodness of the yoga inspired products into her sessions.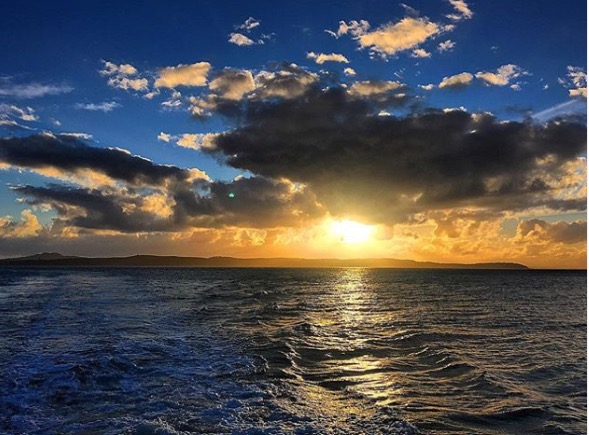 Over the course of 5 days, Hoop Away New Zealand is designed to take your hoop skills to the next level. Explore the hoop through dance, tech workshops, choreography classes, and stretching and yoga. This hoop retreat is your time, a beautiful opportunity for you to reconnect and redefine what you love about movement, hooping, and dance. A time to rest, giggle, shine, and chill – whatever you need Waiheke to be.
Away from the constant buzz, days start with sublime offerings of gentle stretching, diary and reflection time.
The hoop retreat program includes:
Hula Hoop Workshops
Dance
Multiples and Doubles sessions
Yoga + Stretching
Maori Movement Workshop
Fun Connection Games
Haka Workshop
Flax Weaving Workshop
Winery visit
Hoop jams
+ more
Check out this video of the 2019 retreat.
The same people who brought you two sold-out instalments of Hoop Away Melbourne invite you to Waiheke in 2020 to experience total immersion in paradise, with intimate classes and the space to learn, connect, grow, and trust.

"A supportive environment
 

with workshops really well-designed for all skill levels. The whole vibe this weekend has been amazing. Beautiful, friendly and empowering."
Victoria
Participant of Hoop Away '18, Healesville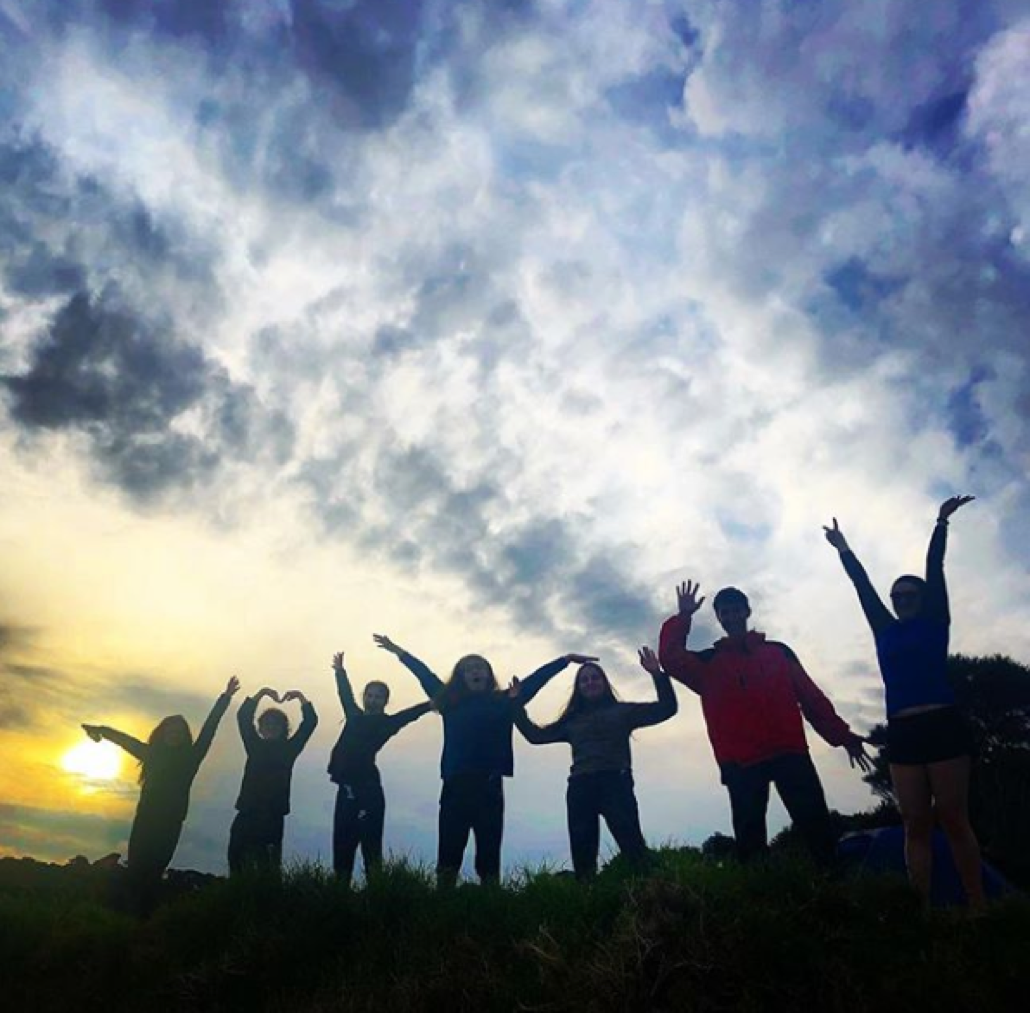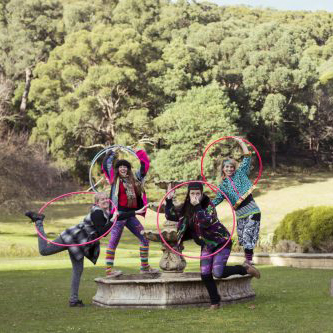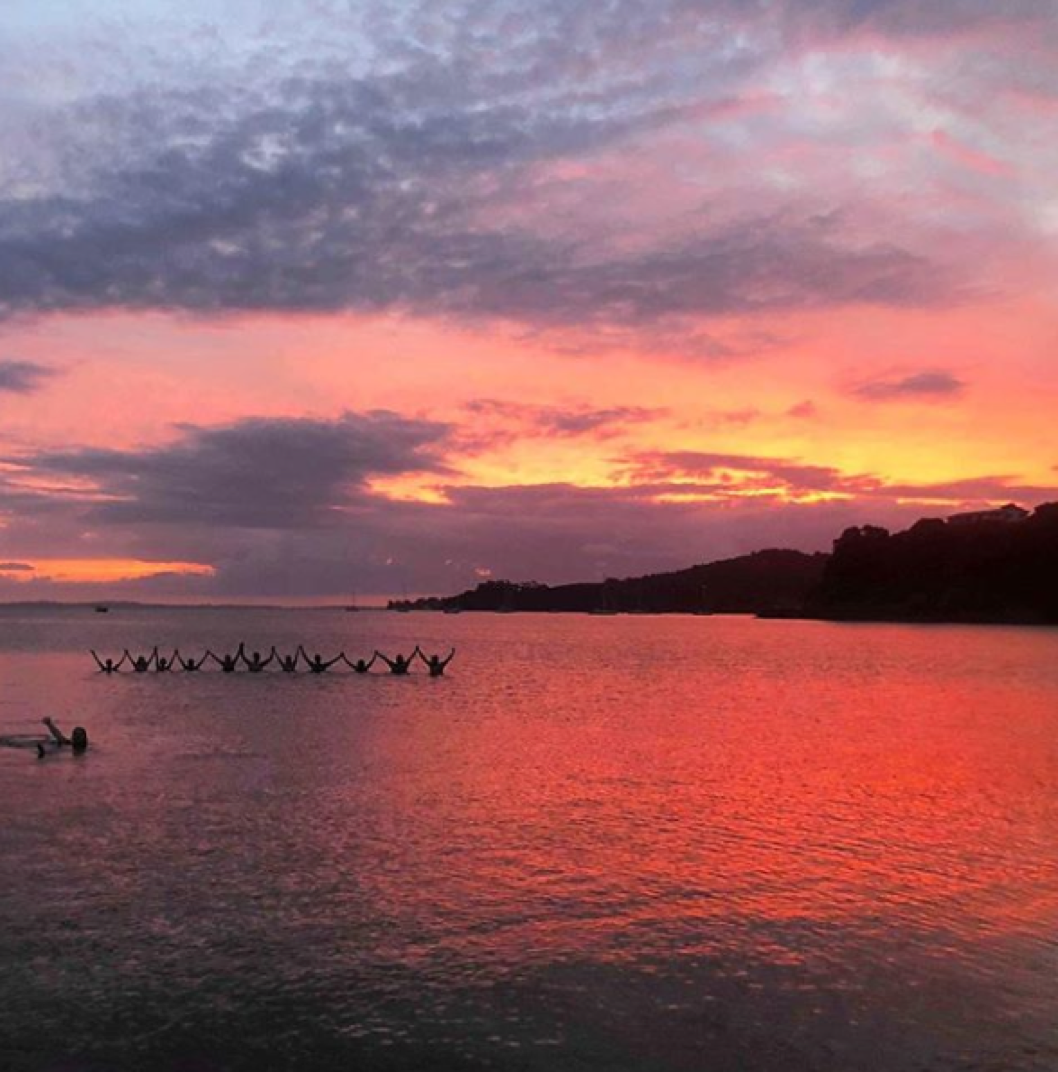 We will be staying at the beautifully carved and lovingly painted Piritahi Marae on Waiheke Island.
Flying in and out
The closest airport is Auckland, New Zealand. The airport is about a 30 minute Uber/Taxi ride from the CBD which is where the ferry leaves from. We suggest you arrive in Auckland the day before the retreat starts to give yourself time to truly land.
On the last day of the retreat, we will be getting the 4pm ferry back to Auckland. Given you need to be at the airport 2-3 hours early for international flights, we suggest you get a flight out anytime after 8:30pm on 10th March.

"What didn't I love?! The people made the event! The open and kind attitudes, eagerness to share and learn. The abundance of fun, smiles and connection. Oh and the hooping was just incredible!"
Maria
Participant of Hoop Away '19, Healesville
"A supportive environment
 

with workshops really well-designed for all skill levels. The whole vibe this weekend has been amazing. Beautiful, friendly and empowering."
Victoria
Participant of Hoop Away '18, Healesville
"A great, fun weekend away to nurture yourself and make space for me. I loved all the teachers, the workshops and the food."
Lyndi
Participant of Hoop Away '19, Healesville
"Hoop Away brings together wonderfully creative women, who all come to share and play and support each other in their hooping journeys – no matter what level. I feel nourished physically, psychologically and spiritually. A great experience if you're a beginner or a pro."
Andrea
Participant of Hoop Away '19, Healesville
"I enjoyed all the sessions and the instructors were fantastic. A great variety, great vibes – I felt like I learnt something new in each session and had the opportunity to develop my existing knowledge and skills."
Sam
Participant of Hoop Away '18, Healesville
"You created such an open, comfortable space which allowed beautiful communication and a trusting space to explore and play in. Thank you."
Jess
Participant of Hoop Away '19, Healesville