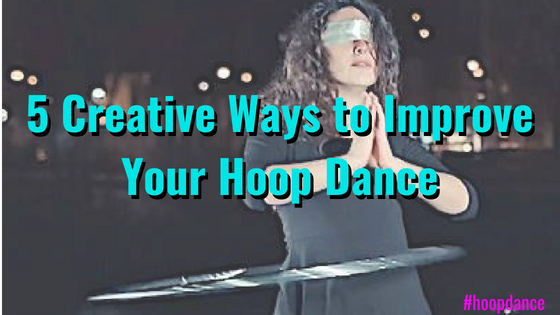 It's not uncommon to get stuck with hula hooping. To hit a plateau or be uninspired. Perhaps you know a few moves but would like to explore new ways of moving to freshen it up a bit. No fear, friends… We've created a list below to help you break free from hoop dance drudgery. Have a read and give these ideas a go to see if it unlocks something new for you! We'd love to hear from you if you do discover something different in your hoop dance so feel free to drop a comment below.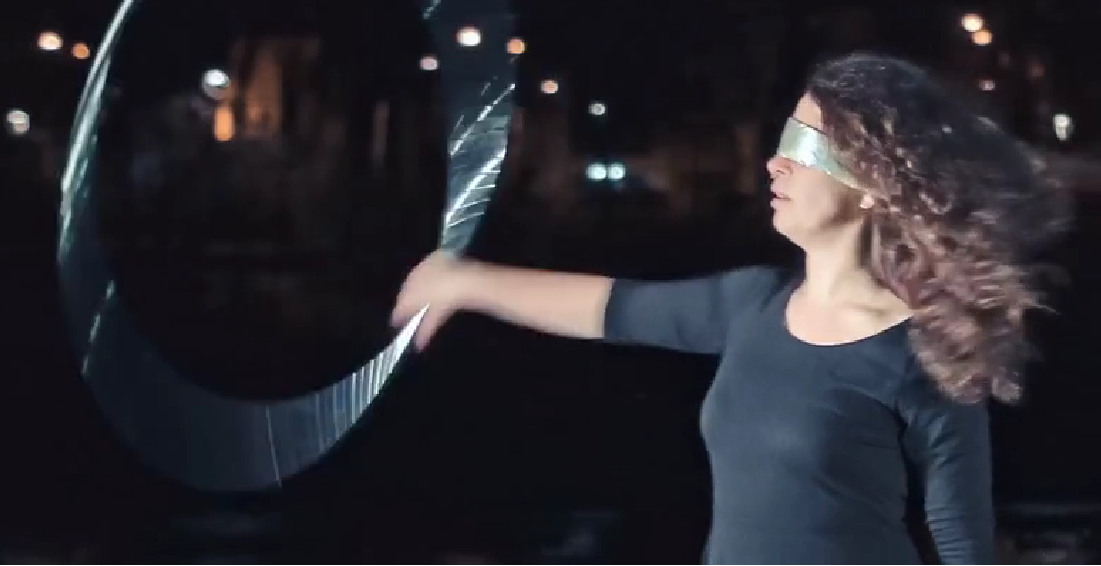 Go blindfolded
In a space free of delicate ceramics or glass, see what it's like to hoop dance blindfolded. You might like to keep it on your waist, turn on a pivoted foot (with care!) or step from side to side. By covering your eyes you can tune into the feeling of the hoop on your body, really feel into it, and find a different way to boogie. You might notice how much you rely on vision in your hoop dance. Perhaps you'd like to do some off-body hooping, and up the ante a little bit! You might even be surprised by how much your body 'knows' how the hoop is moving, intuitively.
Play with your wrists together
Throw on some tunes and see what it's like to hoop and have your wrists "glued" together! You can twist, smoosh them, overlap them, cross them, and uncross them. Bonus: with this concept you can also play around with two hoops. See what it's like to fold, unfold, twizzle, and pirouette while your wrists or hands are close together. Allow, experience and explore if you find something new and interesting in your hoop dance.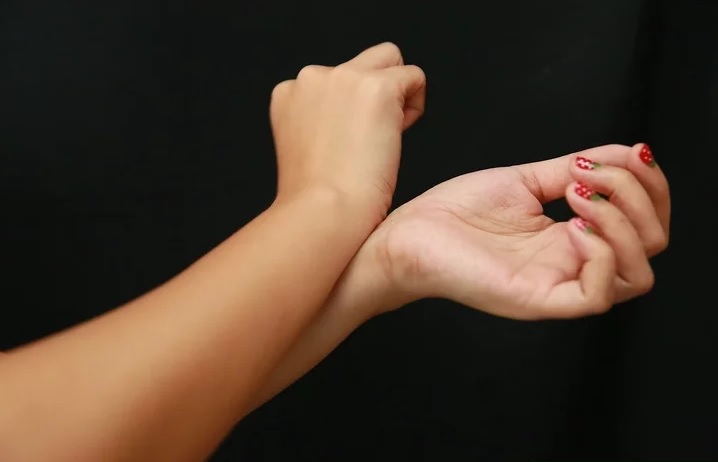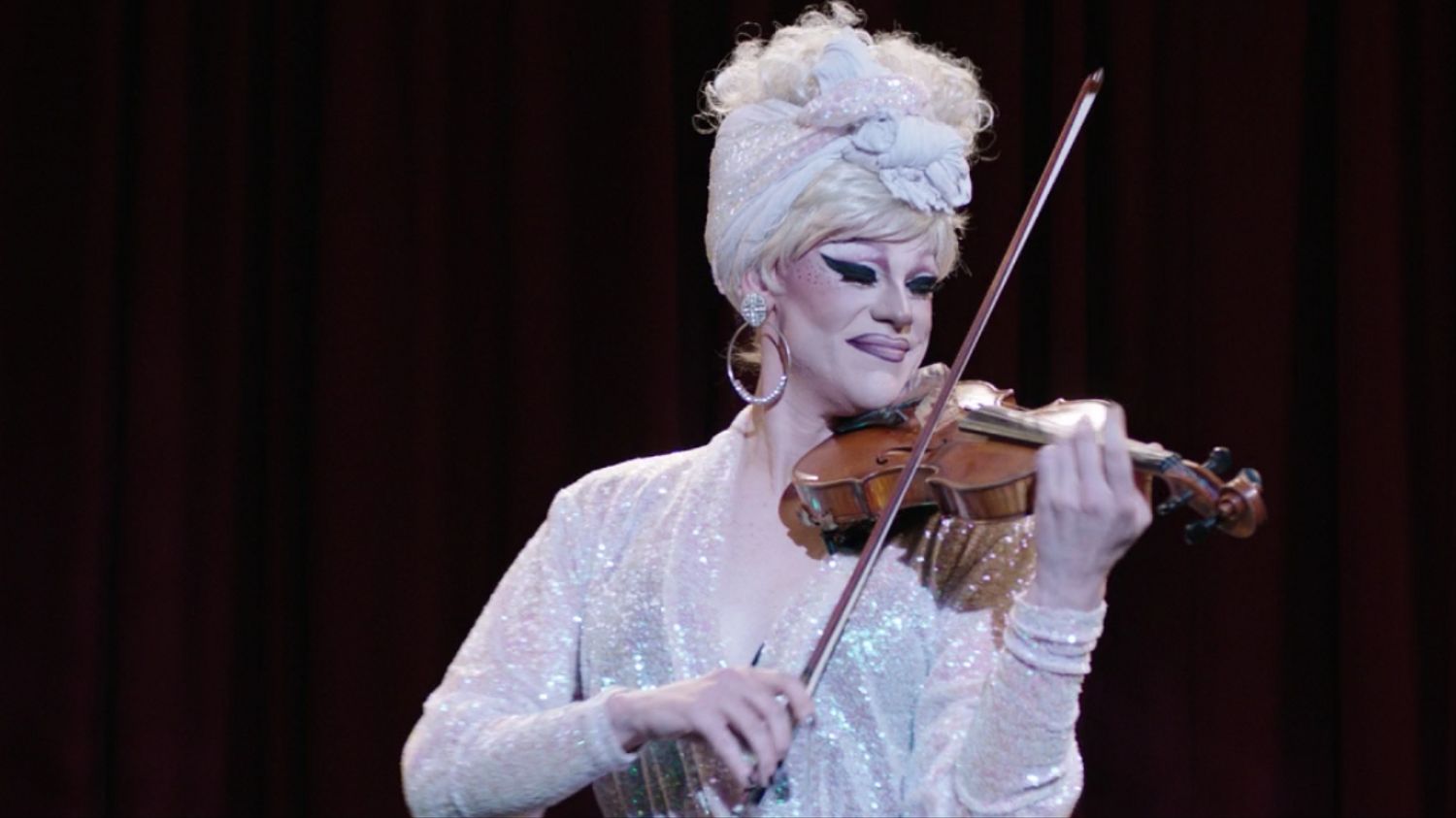 Boogie to classical music
"Say whaaaaat? But I like Glitch Mob and Opiuo!"
No problem! So do we. But one little track of classical music can't hurt. Rather, there have been studies looking into its brain boosting effect, aka the "Mozart effect" where people have shown boosted brain activity after 10 minutes of listening to classical music. If you don't know where to start, try Camille Saint-Saens – "Organ Symphony", and listen out for the Babe movie theme song inspiration. Give it a try and see what happens when you hoop dance to classical!
Don't let go – pretzel and untwist
Similar to having your wrists glued together, you can play around with this concept while jamming to some music, with the only directive being: don't let go! Try two hands on one hoop. Where can you fold, twist, untwist to? Where can you push the hoop, flop it around, slide it to? Try opening up wide, turning on your heels to move in a circle, and attempting to get into a pickle, so you can unwind again. In a way this will help you feel comfortable in your hoop dance in future when you get "twisted" or stuck with crossed arms. You've been here before!
No hands
This might seem like an odd way to improve your hoop dance, given it can be super awkward and weird, but trying to move your hoop around your body without hands is a great way to start engaging other body parts. You could lean the hoop on your legs and try to move the hoop around for a few minutes just with your legs. Then afterward, feel the relief of being able to hoop with your full motion again!
There are many more ways to improve your hoop dance, so stay tuned for more fresh posts with ideas and content to help you level up with hooping.